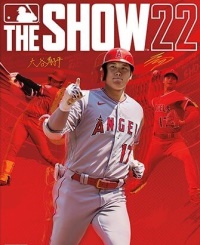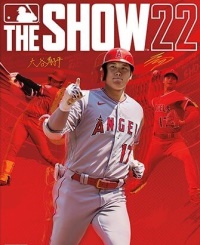 MLB: The Show 22
MLB: The Show 22 is the seventeenth installment in the sports franchise using the license from America's most important baseball league. The game offers improved gameplay and graphics, as well as a cross-play option that allows owners of different consoles to play together.
Sports | baseball | network | for 2 people | splitscreen | Xbox Game Pass
MLB: The Show 22 is the next installment of the popular sports game series about baseball. The project was developed by Sony Interactive Entertainment studio.
Game mechanics
According to the title, the game is based on the license of MLB (Major League Baseball), the major American baseball league. Thanks to this we get real teams, stadiums and players. In MLB: The Show 22, apart from well-known faces, we can also create our own athletes.
Game allows us to play in matches, controlling individual athletes, as well as manage the team between games. Not only do we have to prove ourselves on the field, but off it we also have to take care of the condition and abilities of the next seasons, improving their statistics.
MLB: The Show 22 takes a fairly realistic approach to simulating the sport, but the game allows us to adjust the gameplay to our preferences with many available game styles to choose from and several difficulty levels.
Game modes
Just like the previous installments of the series, the game allows you to play in both singleplayer and multiplayer modes. A co-op gameplay variant is also available.
Diamond Dynasty mode returns, where we collect cards with players, and Mini Seasons variant, where each season is connected with new challenges.
Technical aspects
Compared to the previous installment, MLB: The Show 22 features enhanced graphics and improved audio with new commentators.
An additional attraction is the cross-play option, allowing owners of different hardware platforms to play together. It is also possible to transfer game progress between different consoles.
Game mode: single / multiplayer Multiplayer mode: Internet Player counter: 1-8
Age restrictions MLB: The Show 22: Good for all ages.