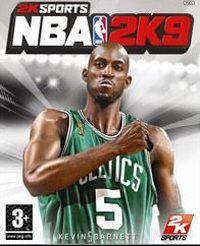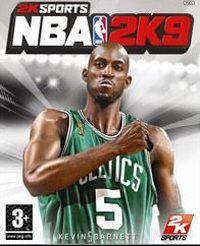 NBA 2K9
NBA 2K9 is the tenth edition of a sports game about the struggle of teams in the best basketball league in the world. The production of Visual Concepts studio is a direct competitor of EA Sports NBA Live 09 group and one of the elements of the annual 2K Sports item set.
The ultimate NBA game series is back with the 10th installment. Last year, NBA 2K8 was the top-selling basketball game on Xbox 360 and the NBA 2K series was hailed as the best NBA simulation for seven years running. NBA 2K9 is the premier basketball game for serious players, delivering the most realistic, stylish, and feature-rich simulation experience ever available in the NBA 2K franchise – from gameplay to graphics, presentation, and online features.
GAMEPLAY FEATURES
Shot Stick Advanced - The revolutionary Shot Stick control system takes it one step further, allowing you to change your shots in mid-air.
Adaptive AI - Adaptive AI will read, react, and adjust in real-time to your strategies. Your teammates will initiate cuts, picks, and post-ups based on how you handle the ball, while your opponent modifies strategy to fit the pace of the game.
The Association 2.0 - The BEST just got even better. With NBA.com, you'll have access to all the latest rumors, trades, scores news stories and more, plus new features like Player Personalities, Ambitions, and Player Roles, a plethora of customizable options, and NEW mini-game drills make this is the deepest and most robust Franchise mode on the market.
PRESENTATION FEATURES
2K-HD - Drastically improved facial and skin textures, better uniforms, improved eye movement, and more realistic crowd reactions bring the game alive like never before.
All-New Broadcast Team - Analyst Clark Kellogg and sideline reporter Cheryl Miller join color commentator Kevin Harlan to create one of the most knowledgeable broadcast teams in the game.
Better Replays & Cut Scenes - End each quarter with enhanced, multiple angle replay highlights, and be rewarded like never before with all-new, true-to-life celebration sequences after you capture the NBA championship.
ONLINE FEATURES
NBA 2K Online Features - 2K Sports' industry-leading online service gets all-new features like 5-on-5 Multiplayer mode with Total Team Control and a new ranking system--from Bench Warmer to Rookie to Pro to Superstar--that shows you how to match up against your opponents.
2K Share - Create, upload, and share rosters, sliders, and even players created with the all-new Player DNA feature. This also includes the newly revamped Reelmaker, where you can now direct your own digital video highlight reels and post them on 2KSports.com or your personal web page for all the world to watch and admire.
Last updated on 21 November 2008
Multiplayer mode: Internet
User score: 7,3 / 10 based on 1452 votes.
PEGI rating NBA 2K9
NBA 2K9 System requirements
Recommended:
Core 2 Duo 2.8 GHz
1 GB RAM
graphic card 256 MB (GeForce 7800 or better)
10.5 GB HDD
Windows XP/Vista