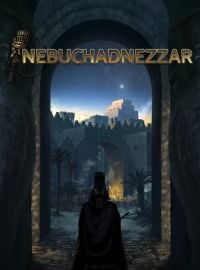 Nebuchadnezzar
PC
Economic strategy reminiscent of cult titles like Pharaoh or Zeus: Master of Olympus. In Nebuchadnezzar, we take control of the civilization that inhabits the ancient Mesopotamia, and our task is to take care of all aspects of its functioning.
Strategy | Economic | Ancient history | indie games | historical | city builder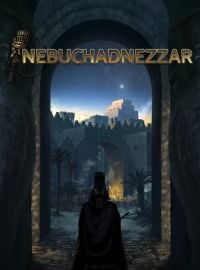 game language: English
game release date for PC:
2020
Nebuchadnezzar is an economic strategy, which, as the title referring to the name of King Nebuchadnezzar suggests, takes us on a journey to ancient Mesopotamia. The production was developed by an independent Czech studio Nepos Games, whose members had previously worked on such games as Euro Truck Simulator 2, American Truck Simulator and Broken Sword 5: The Serpents Curse.
Plot
The action of the Nebuchadnezzar takes place in ancient times; the plot of the game covers the period from the time when the first people began to settle in the Euphrates and Tigers valleys to the 6th century BC, when Babylon was conquered by Persia. In each of the sixteen missions of the feature campaign, we reach different historical periods and places, which allows us to see how Babylonian civilization gradually developed, as well as its final collapse under the pressure of the Persian king Cyrus The Great troops.
Mechanics
In Nebuchadnezzar, the action is shown in an isometric view. During the game, all aspects of the city's functioning are on our heads. We therefore designate areas for agriculture and the production of goods, build residential districts, and ensure that each building is connected by a road on which our subjects constantly run. In addition, we must keep an eye on the needs of residents and from time to time meet their demands (all to prevent the depopulation of our metropolis), while keeping an eye on the economic aspects. The game has a special simplified view that allows you to quickly see the situation and react if necessary.
If we do all right, our subjects are satisfied, and the King's vault is gradually being filled. This gives us the means to build monumental buildings, led by temple towers called ziggurats; thanks to the built-in editor we can design their appearance ourselves.
Technical aspects
Nebuchadnezzar has two-dimensional graphics, which in terms of style evokes associations with the cult game Pharaoh. The game takes place to the accompaniment of a soundtrack inspired by music from the epoch. In addition, the authors of this production have provided support for mods; players can create their own buildings, missions or campaigns.

Expectations: 5.2 / 10 calculated out of 7 players' votes.