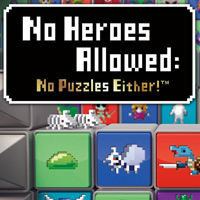 No Heroes Allowed: No Puzzles Either!
A free-to-play puzzle game that is the fifth installment of the series known from the PSP.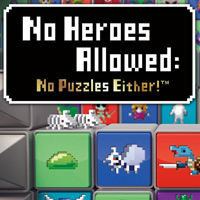 No Heroes Allowed: No Puzzles Either! is the fifth installment in a humorous, logical and arcade series with the God of Destruction - Badman in the lead role. It was created by the Japanese studio Acquire, which apart from crazy ideas accustomed us to quite original titles of its games such as Holy Invasion of Privacy, Badman!
Mechanics
No Heroes Allowed: No Puzzles Either! is a skillful mix of arcade and puzzle game in the type of match-3. Players will control the God of Destruction, who, using his abilities, must throw more than 200 nearby heroes, willing to kill our hero, into the dungeons. Badman unscrupulously harnesses them to slave labor in the extraction of valuable objects. These are various power-ups, which in combination with the warriors and our subject monsters will allow you to create a great and invincible army.
The gameplay is largely based on combining three matching monsters to create one - the stronger one. We have 64 stages to complete, connected by a slightly crazy plot. Compared to the previous versions of the game, however, the authors added water and new types of monsters associated with this element.
Technical aspects
The setting of the game is maintained in a style characteristic for the series, reminiscent of the production from 8-bit computers. Two-dimensional graphics are stylized to look like classic RPG titles, and our struggle is accompanied by music, which is nice and pleasant to the ear. Traditionally, the Japanese production is filled with crazy humour and a lot of references to cult characters and film dialogues.
Similar games:
Age Rating
age requirements: 12+
System requirements
PlayStation Vita
Uses: PlayStation Network