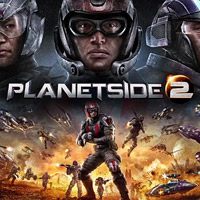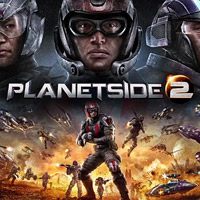 PlanetSide 2
An MMO shooter game played from the first-person view and developed by a studio belonging to Sony Online Entertainment. The game debuted on PCs, but eventually it was also released for PlayStation 4.
Action | FPP | science fiction | play for free | MMOFPS | FPS | co-op | MMO
PlanetSide 2 for PC and PS4 is a first-person MMO shooter, which offers an opportunity to take part in a huge conflict involving hundreds of players. The game was created by a studio that's part of Sony Online Entertainment, which is a branch of Sony Computer Entertainment focusing on multiplayer. PlanetSide 2 developed the concept behind the original game, which came out for PCs in 2003.
Plot
PlanetSide 2 is a futuristic shooter set on the planet Auraxis, where part of humanity ended up as a result of their attempt to gather intelligence on a space anomaly. The colonists didn't come to an agreement on certain elementary issues, so their group got divided into three factions: the lawful Terran Republic, the anarchist New Conglomerate, and Vanu Sovereignty – a group believing that making use of ancient technology of an unknown origin is the way for mankind to progress. A great conflict emerged – with territories, power, as well as resources being at stake.
Mechanics
PlanetSide 2 for PC and PS4 follows the path the original game had set. The core of this title is made of fighting for territory on huge maps capable of giving room for thousands of players to meet. Each map is made up of dozens of locations, bases and bridgeheads. Traversing the in-game environments had to be simplified because of the map sizes, so the players will use teleports, vehicles, and a system for spawning automatically in places where the action is.
The second PlanetSide game reaches for classic concepts, but serves them in a new way. As a result, the game bears features of modern-day shooters, such as involving controls, or giving the player a sort of auto health replenishment (it is the shield in this case). The players develop their characters through acquiring new skills. On the battlefield, one also has to pick one of several classes – those were created to place emphasis on team play. Among the classes, the player will find the Light Assault (has a jetpack), the Medic, as well as the Engineer that specializes in repairing. Each of these classes serves a purpose and can do their share for the faction not only through eliminating the enemies.
Technical aspects
PlanetSide 2 for PC and PS4 utilizes the Forgelight Engine, which was also used in production of EverQuest Next. Making use of this technology allowed the developer to create significantly more complex environments without having to reduce the map sizes. Also, the game offers a day-night cycle, an advanced engine behind physics, as well as a few other additions. Although in technological terms the game is rich, PlanetSide 2 comes with relatively high hardware requirements.
Game mode: massive online multiplayer Multiplayer mode: Internet
User score: 8,7 / 10 based on 842 votes.
Pre-release expectations: 8.5 / 10 based on 274 votes.
PEGI rating PlanetSide 2
PlanetSide 2 System requirements
Recommended:
Core i5 3 GHz
4 GB RAM (8 GB RAM - Vista/7)
graphic card 1024 MB (GeForce GTX 560 or better)
15 GB HDD
Windows XP/Vista/7