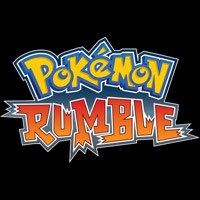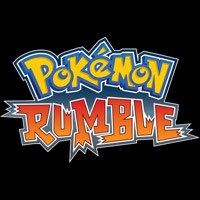 Pokemon Rumble U
WiiU
The third game in the series Pokemon Rumble, allowing us to lead the battles of toy pokemons. The creators have put at the disposal of players 649 types of creatures, having various attacks, they have also foreseen the possibility of multiplayer gameplay on a single TV screen.
Action | hack'and'slash | toys | Pokemon | Nintendo exclusive titles
Pokemon Rumble U

Release Date WiiU

24April2013
developer: Ambrella publisher: Nintendo Official website

game language: English
Pokemon Rumble U is the next installment of the Pokemon Rumble series, the first part of which was released on Wii in 2009 and the second two years later on the 3DS console. The game is produced by the Japanese studio Ambrella, which is part of the network of development teams belonging to Nintendo. The new title, unlike its predecessors, is distributed only through digital distribution and uses a new business model, based in part on the sale of physically existing toys containing DLC codes.
The plot is extremely simple. Its heroes are toy pokemon figurines, which fall into the river by accident during delivery to the shop. Thrown ashore, away from their destination, they decide to embark on a journey to get back into the shop. On their way they will come across other post-modern figures they will befriend or fight with.
During the game we can control 649 different pokemons, which appeared in all parts of the main series, ending with the game Pokemon: Black & White 2. Players are fighting fights in separate arenas, in which a monohydrate can be more than 100 creatures. Creatures are controlled by an analog knob. When we encounter an enemy defeat, as soon as possible we press the action button, which is responsible for the attack. Players don't have to worry about multiple moves or complicated duel rules. However, the element to which the defeat and its attacks are assigned counts during the exchange of blows; the fiery ones will be ineffective against water blows, which in turn will quickly succumb to electric creatures. From time to time we will fight with huge bosses, which will occupy a large part of the screen. The creators have also prepared the game with a view to multi-player fun. On one screen, four people can take part in the game at the same time.
Three-dimensional graphic design Pokemon Rumble U is very simple. Pokemon models are devoid of complicated animations or a lot of details. The advantage of this is, however, that there are no problems with the smoothness of displaying the image, even with a huge number of creatures fighting on the screen.
Please let us know if you have any comments or suggestions regarding this description.
Game mode: single / multiplayer Multiplayer mode: Player counter: 1-4
Age restrictions Pokemon Rumble U: Good for all ages.