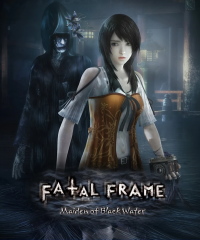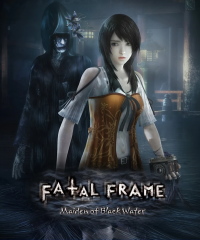 Fatal Frame: Maiden of Black Water
Project Zero: Maiden of Black Water, Project Zero: Oracle of the Sodden Raven, Zero: The Black Haired Shrine Maiden
The fifth fully-fledged installment of the survival horror series started on PlayStation 2. In the game we play the role of three heroes who come to the area of the mysterious Hikayama Mountain, guided by various personal motives.
Adventure | TPP | survival horror | ghosts | Japan | action adventure | photography
Fatal Frame: Maiden of Black Water is the fifth full-fledged version of the popular horror series, launched in 2001 on PlayStation 2. The title was developed by Koei holding Tecmo, a merger of Koei companies and the original creators of the series from Tecmo studio. The game is the third series title (including Fatal Frame II remake), which was released only on Nintendo consoles.
The story described in the Maiden of Black Water revolves around Hikayama Mountain - a mysterious place where people "go on the road of death". In the game we follow the fate of three heroes who come to the mountain area filled with forests, lakes and cemeteries, and each of them is guided by slightly different motives. Yuuri Kozukata, an employee of the Yuuri Kozukata café, who has an extraordinary gift of insight into the memories of the people affected, goes to Hikayama in search of her boss. Miu Hinasaki hopes to find his missing mother and the unfulfilled writer Ren Hojo is looking for inspiration for his new book. It's worth noting that there is also a hidden bonus character in the game, which is known from the Dead or Alive series and Ninja Gaiden Ayane.
The mechanics of the game does not differ significantly from the previous scenes of Fatal Frame, and one of the basic elements of the character's equipment is the so-called Camera Obscura, which is a camera used to exorcise ghosts by taking pictures of them. The game is divided into episodes, during which our task is to search for the above mentioned missing persons. As the game progresses, we gain information that throws a little more light on individual stories. Paranormal abilities of the character and water play an important role here, which increases the magical power of the camera, but also the strength of the opponents.
Compared to previous parts of the series, the Maiden of Black Water offers much larger and more open locations. The game also cleverly uses the capabilities of the Wii U console's gamepad, which can be used to display a map or to take photos. In addition, tilting it before a shot is fired causes enemies to take a little more damage.
Please let us know if you have any comments or suggestions regarding this description.
Last updated on 26 October 2021
Game mode: single player
User score: 7,9 / 10 based on 59 votes.
PEGI rating Fatal Frame: Maiden of Black Water
Fatal Frame: Maiden of Black Water System requirements
Minimum:
(30-60 fps / 720p) Intel Core i5-750 2.66 GHz
4 GB RAM
graphic card 2 GB GeForce GTX 660 / Radeon RX 550 or better
25 GB HDD
Windows 8.1/10 64-bit
Recommended:
(60 fps / 1080p) Intel Core i7-2600 3.4 GHz
8 GB RAM
graphic card 4 GB GeForce GTX 960 / Radeon RX 570 or better
25 GB HDD
Windows 8.1/10 64-bit