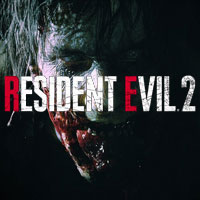 Resident Evil 2
Resident Evil 2 Remake
A remake of the second part of the famous survival-horror franchise Resident Evil, which debuted on the PlayStation console in 1998 and was later ported to other consoles and PC / Windows.
Adventure | TPP | survival horror | zombie | action adventure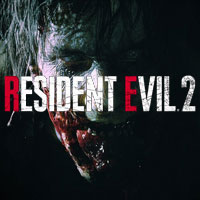 Residen Evil 2 Remake for PC, PS4 and etc. is a legitimate remake of the second instalment of the classic survival-horror series by Capcom. The game was originally published on the first PlayStation in 1998 and then ported to PC/Windows, Dreamcast, Nintendo 64, and GameCube. Capcom's main development studio – R&D Division 1 – was chosen to refresh the legendary production. The project is carried out under the watchful eye of Yoshiaki Hirabayashi – the producer who worked on e.g. Resident Evil HD published in 2015
Plot
The plot of Resident Evil 2 Remake corresponds exactly to the plot of the original title. The action takes place several months after the events of the first instalment. After a period of brief tranquillity, the deadly zombie epidemic strikes once again and the remaining civilians of Raccoon City start to turn into the bloodthirsty creatures. At the same time, a fresh police officer named Leon S. Kennedy arrives in the city along with a young girl – Claire Redfield – who is looking there for her lost brother. Right after the heroes face the first wave of zombies together, they are incidentally separated and subsequent events can be observed only from the perspectives of the two, independent characters. Depending on our choice, the plot develops quite differently, but all events and NPCs met during gameplay are closely connected to the situation in the city.
Technical aspects
In contrast to the mentioned Resident Evil HD, which was only a strongly boosted version of the original game, Resident Evil 2 Remake for PC, PS4 and etc. is a true and major remake of the game published nearly two decades ago. This means that the title is not only refreshed – it is created from scratch for the newest gaming platforms. The game features the original plot and modified mechanics of the legendary Resident Evil 2.
System requirements
PC / Windows
Recommended: Intel Core i7-3770 3.4 GHz / AMD FX-9590 4.7 GHz, 8 GB RAM, graphic card 6 GB GeForce GTX 1060 / 8 GB Radeon RX 480 or better, Windows 7/8/8.1/10 64-bit
Minimum: Intel Core i5-4460 3.2 GHz / AMD FX-6300 3.5 GHz, 8 GB RAM, graphic card 2 GB GeForce GTX 760 / Radeon R7 260X or better, Windows 7/8/8.1/10 64-bit