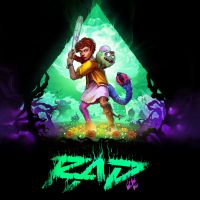 RAD
RAD is a dynamic roguelike set in a postapocalyptic world in which, as a teenager with a baseball bat in hand, we go inland in search of salvation for the remaining humanity.
Action | TPP | roguelike | Post Apocalypse | Isometric view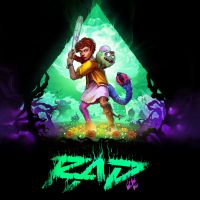 RAD is a game created by Double Fine Productions, the studio responsible for Psychonauts, Brutal Legends and Grim Fandango Remastered. This time the creators brought to us a roguelike set in a world twice affected by Armageddon.
Plot
In RAD we play the role of a teenager who has had enough of living in a world devastated by two Armageddons. He decides to go deep into Ugoru - a radioactive wasteland filled with dangerous mutants, because it hides the mystery and the way to save humanity. However, he will pay a high price for it, because radioactive fumes in the air will affect his skills, which make him less and less human and more powerful mutant. Will he save humanity, or will he die in poisonous fumes like many others? His fate is in our hands.
Mechanics
RAD is a three-dimensional roguelike observed from an isometric view. Our task is to go deep into the devastated lands to find a way to save humanity. To this end, we explore various locations - swamps, deserts and forests - struggling with the consequences of a terrible catastrophe. Apart from ruined buildings or changed vegetation, on our way we meet numerous creatures contaminated with radioactive gases. As a result of their actions they have turned into mutants and have increased strength, skills and a lust for murder, so there will be no fighting without them.
The hero we control uses only one weapon - a baseball bat. But the gameplay isn't just about waving it around. As our character moves from location to location, he or she gains more and more powerful skills that he or she can use in combat. However, there is nothing for free, because every power is the result of a mutation associated with being in a contaminated environment. The further we go, the more we'll turn ourselves into what we kill.
RAD is a roguelike with a system of permanent death. If we die, we really go on the next expeditions with a completely different character. However, after each unsuccessful approach we can make the next character we play a little easier. This is due to the bat companions accompanying us at every step, which we can improve so that these can bring us various benefits.
An additional feature that our character can boast of is the fact that where the vegetation in the form of flowers and grass blossoms, it is where it will bloom. Thanks to this procedure, not only does exploration become more pleasant, but also green bands serve as a guide and inform us that we have already been here.
Technical aspects
Despite the postapocalyptic theme, the game does not treat us to a grim vision of the world, but focuses on a cheerful and colorful aesthetics, graphically associated with a comic book. In the musical layer we are accompanied by rock sounds.
Similar games:
PEGI Rating
System requirements
PC / Windows
Recommended: Intel Core i5-4570 3.2 GHz / AMD Ryzen 5 1400 3.2 GHz, 8 GB RAM, graphic card 4 GB GeForce GTX 980 / 8 GB Radeon RX Vega 64 or better, 6 GB HDD, Windows 10 64-bit
Minimum: Intel Core i5-2400 3.1 GHz / AMD FX-8350 4.0 GHz, 4 GB RAM, graphic card 3 GB GeForce GTX 780 / 4 GB Radeon RX 470 or better, 6 GB HDD, Windows 7(SP1)/10 64-bit