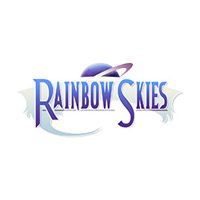 Rainbow Skies for PS4, PSV and PS3 is a sequel to Rainbow Moon, a typical cRPG, nominated in 2013 for the Best Indie Game by the PlayStation Network community. Following their release for the seventh generation consoles, both installments were also released for PlayStation 4. The gamewas developed by Hong Kong studio SideQuest, the creators of the first game in the franchise.
Plot
Although the game is a sequel of Rainbow Moon, it takes place in a completely new world and introduces new characters and monsters. The story of Boldren, the protagonist of the first installment, has ended. Rainbow Skies features a different plot, which is not directly connected to the original. However, the story is compliant with the canon universe created by SideQuest Studios, consisting of two open parallel world with dungeons to explore.
Mechanics
Like its predecessor, Rainbow Skies offers several dozens of hours of gameplay, consisting mostly of turn-based combat. Rainbow Skies is not just a sequel—the game has been expanded in every aspect. New attacks and combos have been added and the dungeons now feature more action elements and minigames. There is also a new dialogue and sidequest system, in which e.g. a treasure-hunt-type quests have been introduced. Despite the changes, the game remains faithful to the original; you can still develop your character and modify your equipment with the items you've gathered. Rainbow Skies also features an isometric view.
Technical Aspects
The visuals remain mostly unchanged, although they have been appropriately enhanced and varied, making it look similar to another popular indie game, Bastion. The colorful world is still shown in 3D and 60 FPS. Rainbow Skies also offers an option of a cross-platform gameplay.
Similar games:
PEGI Rating