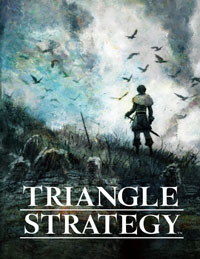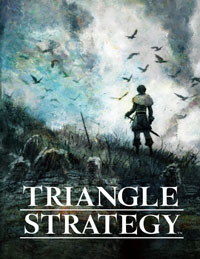 Triangle Strategy
Project Triangle Strategy
Project Triangle Strategy is a tactical RPG inspired by such games as Final Fantasy Tactics or Tactics Ogre. This is the second installment of the HD-2D series following Octopath Traveler, and it was developed by Silicon Studio Corporation.
RPG | fantasy | turn-based | Isometric view | tactical | elements of strategy | 2.5 D | jRPG
Project Triangle Strategy is a tactical fantasy RPG, which is the second installment of the HD-2D series (it also includes the 2018 jRPG Octopath Traveler). The game offers gameplay similar to classics such as Final Fantasy Tactics or Tactics Ogre and puts the player in the role of a prince commanding a troop of warriors. It was developed by Square Enix (the Silicon Studio Corporation team, also known for the Bravely Default series and the aforementioned Octopath Traveler). The publisher is Nintendo.
Plot
The main character of Project Triangle Strategy is Serenoa - heir to the throne of the Duchy of Glenbrook, located on the continent of Norzelia. The nobleman takes command of a group of warriors when his country enters a conflict over increasingly scarce natural resources - salt and iron.
Mechanics
Project Triangle Strategy is a quite classic tactical RPG, in which the action is observed from an isometric perspective. The gameplay is mainly about fighting turn-based, small-scale battles (we control one group of warriors, not whole armies), during which we use various special abilities of our characters to gain advantage over our enemies.
Fights take place on expansive, multi-level maps, and proper positioning of warriors is of key importance - for example, reaching higher can attack from an arc from a greater range, flanking the enemy creates an opening for one of the characters to perform a powerful attack in the enemy's back.
The game also features a mechanic that allows us to combine elemental effects - fire can melt ice, while water conducts electricity from lightning.
Between successive battles we gradually develop our heroes, increasing their effectiveness in battle and gaining more tactical options.
Project Triangle Strategy features also interesting game mechanics that go beyond the clashes - pushing forward the main plotline we make various decisions, including the choice of allies, which affect the fate of different countries, and even the entire continent. What's more, our actions are also reflected on three special statistics of Serenoi, called convictions, which together shape the main character's personality and decide what kind of ruler he is. These are Utility, Morality and Liberty.
At really important moments, side characters can also offer their opinion, which is also reflected on the belief scale (so we know which choice fits with which character's worldview).
Game modes
Project Triangle Strategy can only be played solo. The core of the game is the story campaign.
Technical aspects
Project Triangle Strategy has very nice graphics that look similar to Octopath Traveler. Here we have 3D, environments combined with characters based on 16-bit sprites and slightly more contemporary, dynamic lighting and shading. All of this has been kept in the pixel art style.
Last updated on 13 October 2022
Game mode: single player
User score: 8,2 / 10 based on 176 votes.
PEGI rating Triangle Strategy
Triangle Strategy System requirements
Minimum:
(60 fps / 720p) Intel Core i3-3210 3.2 GHz / AMD A8-7600 3.1 GHz
4 GB RAM
graphic card 2 GB GeForce GTX 950 / Radeon RX 460 or better
10 GB HDD
Windows 8.1/10 64-bit
Recommended:
(60 fps / 1080p) Intel Core i5-6400 2.7 GHz / AMD Ryzen 3 1200 3.1 GHz
8 GB RAM
graphic card 3 GB GeForce GTX 1060 / 4 GB Radeon RX 470 or better
10 GB HDD
Windows 8.1/10 64-bit