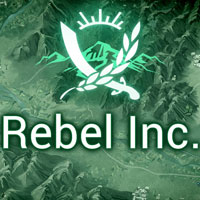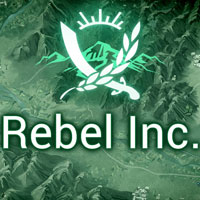 Rebel Inc.
Rebel Inc. is a strategy in which our task is to prevent overturns in a fictional state. When fighting with rebels, we must both invest in strengthening the army and maintain a high level of satisfaction among civilians.
Strategy | war strategy | politics | indie games | modern times
Rebel Inc. is an unusual strategy game, in which the player is tasked with fighting rebels attempting a coup. The game was developed by Ndemic Creations studio, known for such hits as Plague Inc. and Plague Inc: Evolved.
Plot
The action of the game begins at the point where most of other strategy games end. The war was won by forces controlled by the players and now they must stabilise the situation in a fictional state. This will not be easy, as the survivors of the enemy faction have turned into rebels, who attempt a coup at any price.
Mechanics
Rebel Inc. is a strategy in which players manage a fictional state. The game offers five territories with very different conditions, which players will have to protect against destabilization. When starting the game, players choose between five governors, who have different features influencing the game.
Rebel Inc. takes place in a fictional state, but the authors have made sure that the game itself is realistic, faithfully reproducing the real geopolitical mechanisms and tactics used by the rebels. The key to success is to find the right balance between strengthening the army and meeting the needs of civilians. On the one hand, the army is needed to fight subversionists, but dissatisfaction in society reinforces the forces trying to overthrow players' governments.
The game is enriched by role-playing algorithms, generating problems requiring decision making, which significantly affect the further course of the game.
Game modes
Rebel Inc. offers single player mode only.
Game mode: single player
App size:
User score: 5,6 / 10 based on 22 votes.
Pre-release expectations: / 10 based on 3 votes.
Age restrictions Rebel Inc.: 12+