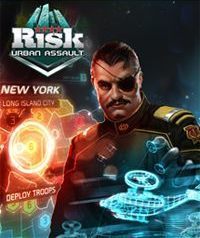 Risk: Urban Assault
A turn-based strategy game which expands the concept of the popular board game. The title was developed by Zoë Mode (the creators of the first installment, titled simply Risk) as a contract for Ubisoft.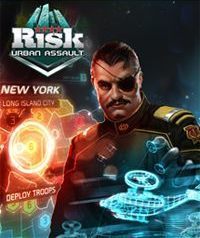 Game mode: single / multiplayer
Multiplayer mode: Internet, players: 1 - 5
Risk: Urban Assault is a turn-based strategy game available on PS4, XONE and etc.. The title expands the concept of the popular board game Risk. The title was developed for Ubisoft by ZoŽ Mode (previously known as Kuju Brighton), creators of Powerstar Golf, a few installments of the EyeToy series and Zumba Fitness. This team also created Risk game for Ubisoft which was also based on the concept of the mentioned board game.
Plot
The game takes place in a different setting than the original Risk. It presents a post-apocalyptic world in which the oceansí water level increased, thus reducing the world food supplies and resources. It caused mass riots which led to world anarchy and a long war. Five large metropolises Ė New York, London, Paris, Hamburg and Shanghai Ė are fighting for dominance in the falling world. Each of them has different approach to war, being focused for example on well equipped army, advanced technology or ruthless actions of criminals.
Mechanics
When starting the game, player becomes the head of one of the mentioned factions. The general gameplay rules are based on the original board game. The game is divided into turns during which each player makes his movements by using the available number of action points. During the game he must raise various industrial and defense structures, maintain economy of his metropolis, perform diplomatic actions such as aligning himself with other players. Commanders, which have various unique abilities, can have strong impact on the outcome of the game. They can support the infantry or perform massive bombings. The nation that manages dominating the opponents and taking over the world wins the game.
Game modes
Risk: Urban Assault for PS4, XONE and etc. offers a few gameplay modes: from campaign mode in which completing various tasks unlocks access to new levels, to free mode in which player decides about the number and level of opponents, size of the map and specific gameplay objectives. The game of course offers multiplayer modes as well. In addition to quick duels with other players, one can participate in league games.
Technical aspects
In difference to the board game original, Risk: Urban Assault for PS4, XONE and etc. has fully three-dimensional graphics with many animations. During the game the map can be zoomed in, zoomed out and freely rotated.
Similar games:
PEGI Rating