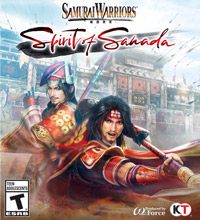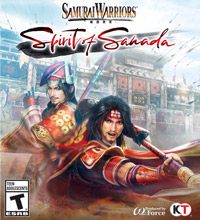 Samurai Warriors: Spirit of Sanada
Samurai Warriors: Sanada Maru
Another installment in the series of dynamical action games traditionally developed by Omega Force. This time the player assumes the role of Yukimura Sanada, one of the more popular protagonists of the series.
Action | TPP | hack'and'slash | Samurai
Samurai Warriors: Sanada Maru is another installment of the flagship series of action games published by Koei Tecmo. The gameplay is based on the same foundations as the previous entries in the saga. However, Omega Force introduced many changes and improvements. The title was released for, among other platforms, PC, PS3 and etc..
Plot
Samurai Warriors: Sanada Maru for PC, PS3 and etc. takes place in Japan during the Sengoku era. The story focuses on the life of Yukimura Sanada, one of the most popular protagonists of the series. The player can see his whole life – since birth, through trainings that prepared him to combat, to civil war and his death during the siege of Osaka. In addition to Sanada, other historical characters and characters known from previous installments of the series appear in the game.
Mechanics
Similarly as previous entries in the saga, Samurai Warriors: Sanada Maru for PC, PS3 and etc. is focused on battles with thousands of participants. The developers introduced many improvements. The first of them is the selection of the game mode. The game lacks typical selection of game modes in the main menu. When starting the adventure, the player is moved to the city castle – a base from which he can start the story mode, check the gallery and interact with surroundings. One can speak to non-playable characters, buy mounts and better equipment, participate in a combat training or go fishing. This allows him to obtain valuable resources and improve his relations with the officers. As the player progresses in the game, the settlement expands, gradually transforming into a strong and fortified base.
The war campaign is the main mode of the game. It is based on historical events. The three-dimensional map allows the player to easily orientate on the battlefield – looking at it from a top-down perspective enables the player to create better tactics based on the topography of the area. The main objective of each fight is to defeat the enemy commander. The player can freely select strategy and optional objectives. The latter can impact the morale of soldiers under user's command. The "Long-term Battles" are another novelty in the series – they take many hours and introduce a day and night circle. The game also presents for the first time a new gameplay mechanics called "Next Move". By spending special currency called "Sanada Coins", the player can call for reinforcements or construct bridges. The currency is obtained by completing specific conditions.
Technical aspects
Samurai Warriors: Sanada Maru for PC, PS3 and etc., similarly as the previous entries in the series, takes place in a three-dimensional environment. The constantly improved technology created for Samurai Warriors 4 provides high quality of the graphics.
Game mode: single player
PEGI rating Samurai Warriors: Spirit of Sanada
Samurai Warriors: Spirit of Sanada System requirements
Minimum:
Intel Core i7-870 2.93 GHz
4 GB RAM
graphic card Nvidia GeForce GTS 450 or better
27 GB HDD
Windows 7/8.1/10 64bit-bit
Recommended:
Intel Core i7-2600 3.8 GHz
8 GB RAM
graphic card Nvidia GeForce GTX760 or better
27 GB HDD
Windows 7/8.1/10 64bit-bit