PlanetSide Video Game Series
Video Games Encyclopedia by Gamepressure.com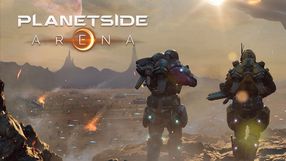 PlanetSide Arena
Action 2020
PlanetSide Arena is the next installment of a series of chain shooters offering futuristic skirmishes on a large scale. The game contains several variants of the game, and in one of them half a thousand players can compete on the map. The classic battle royale mode and its team variant are also available.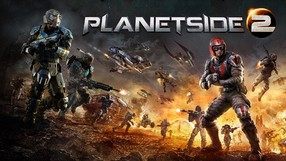 PlanetSide 2
Action 20 November 2012
An MMO shooter game played from the first-person view and developed by a studio belonging to Sony Online Entertainment. The game debuted on PCs, but eventually it was also released for PlayStation 4. The game is set on the planet Auraxis, where colonists from Earth are fighting for territory, power, and resources. The players reinforce the ranks of one of the three factions (Terran Republic, New Conglomerate, Vanu Sovereignty). The action takes place on huge maps where thousands of players can meet - each map is filled with bases, outposts, and other places of strategic importance. The size of the battlefield made it necessary to simplify movement. As a result, the players make use of teleports, vehicles, as well as a system of spawning automatically in places where the action is. As the player progresses, their character develops within the character class chosen earlier (each of those serves a purpose and can do their share for the faction not only through eliminating the enemies). PlanetSide 2 utilizes mechanics borrowed from modern-day FPS games. For instance, health partially regenerates in an automatic manner. The experience is complemented by high-quality visuals.

PlanetSide
Action 20 May 2003
Become one of thousands of futuristic fighters, become a member of a team of well-coordinated soldiers and defeat all opponents in many fascinating military operations.