The Crew Video Game Series
Video Games Encyclopedia by Gamepressure.com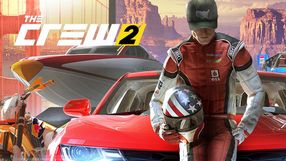 The Crew 2
Racing 29 June 2018
The second installment in a multiplayer open world game series developed by Ivory Tower Studios, which employs the creators of the Test Drive Unlimited series. Like the first installment, The Crew 2 features open world races taking place all over the United States of America. Players participate in various motorsport competitions and try to beat other players or the AI-controlled drivers. This time around, we get at our disposal not only a number of different cars but also motorcycles, motorboats, and airplanes. The Crew 2 delivers an arcade vehicle handling model, which consorts with the tracks filled with obstacles and quarter pipes. The title focuses on giving players the freedom to drive anywhere they want, anytime they want – there is nothing standing in our way to e.g. get to a building's rooftop and take a small spin. The well developed social aspect of the game allows us not only to race other players but also to form crews and share unlocked achievements. The entire experience is well complimented with detailed graphics and dynamic day and night cycle.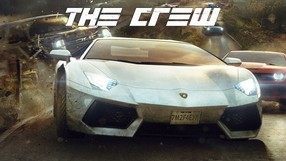 The Crew
Racing 02 December 2014
A sandbox racing game developed by Ivory Tower Studios in cooperation with Ubisoft Reflections. The Crew was tailored for the fans of spectacular racing video games. The players become drivers racing across the American roads and cities. There are over 100 car models, whose appearance and performance can be modified as you see fit. The Crew offers several play modes – both single and multiplayer. The world's open structure (an area covering over 5 thousand square miles) encourages you to explore, take up new challenges, and undertake hundreds of missions. It is also noteworthy that the game includes expanded social features.

The Crew Road Empire
Racing 20 November 2014
Mobile spin-off car MMO The Crew. In the game we play the role of the leader of our own car club, and our task is to carry out increasingly lucrative orders, most of which are highly illegal and boil down to the transport of wanted people or smuggling valuable goods. The money earned in this way is invested in the development of the club and the purchase of new cars. The title offers a highly simplified driving model, mainly by changing lanes to avoid collisions.