Car Mechanic Simulator Video Game Series
Video Games Encyclopedia by Gamepressure.com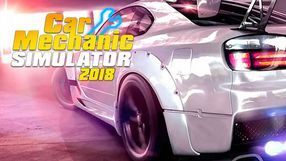 Car Mechanic Simulator 2018
Simulation 28 July 2017
The third installment of a unique simulation series that begun in 2014, developed by Polish studio PlayWay. The player assumes the role of a car mechanic who attempts to promote themselves with a number of high-profile jobs. Our task is simple – find the issue, remove the individual parts to get access to the faulty part and finally replace it with a brand new element. The title is characteristic for its detailed, simulation-like gameplay. The authors introduced various helpful features, such as highlights for individual elements. Moreover, each vehicle can be taken for a test drive and repainted. The game is characteristic for its decent visuals, with faithfully-recreated models of over forty vehicles and an impressively detailed workshop.
Car Mechanic Simulator 2015
Simulation 02 April 2015
A sequel to the unique simulation game developed by Polish studio Red Dot Games, whose first edition, released for PC and mobile devices, proved to be a big commercial success. Once again, we assume the role of an owner of car workshop, and our task is to build a good reputation by repairing customers' machines. Unlike the previous installment, this game offers randomly generated missions, and limits the amount of time we are given to complete them. 16 car models are available in the game, each of them consisting of more than 200 interactive parts that need to be checked to identify the fault. In addition to the typical repair jobs, we can also carry out tasks encompassing visual and mechanical tuning, as well as - a new addition to the series - renovation. The cars we acquire on special auctions can be restored and either sold for profit, or kept for our own use, thus building our own unique collection of vehicles.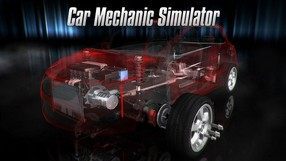 Car Mechanic Simulator 2014
Simulation 24 January 2014
Car Mechanic Simulator 2014 is a simulation game, in which you play as a car mechanic. The game was produced by Polish studio Red Dot Games, known from e.g. American LowRiders, Rally Poland and Need for Russia 4. In the game, you'll be given the opportunity to fix several car models. There are over 70 repair scenarios, in which you have to find out what's broken and take care of it. Each virtual vehicle consists of about 150 components, and to disassemble them you need specialist tools. The repair results can be tested by driving the car on a test track. Car Mechanic Simulator 2014 features simple but pleasant 3d visuals with well-rendered car models.