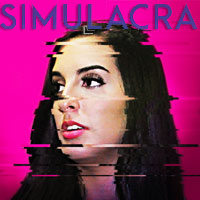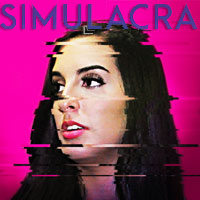 Simulacra
Original adventure game, in which our task is to find the owner of the found phone. We need to collect information by chatting with her friends, checking the content of files stored on the device, and sometimes fixing corrupted data.
Adventure | logical elements | indie games | experimental/art | text
SIMULACRA is a unique adventure game developed by independent studio Kaigan Games. The title is a spiritual heir to Sara is Missing, which is reflected in the plot and mechanics of the game.
Story
In SIMULACRA we play as the finder of a phone, on which its lost owner - Anna - recorded a message with a request for help. As she is in danger, we need to find out where she is and save her before it is too late. Interestingly, depending on our decisions, the story can end in five different ways.
Mechanics
Same as in Sara is Missing during the game, you can access messages, photos, and recordings stored on the phone and the applications installed on it (such as social media, a dating website or a web browser). The game is about solving puzzles that push the story forward, which requires careful checking the content of files and talking to people on the contact list, and sometimes cracking passwords and fixing corrupted data. In this way, we gain scraps of useful information, which gradually bring us closer to our goal.
Technical aspects
Characteristic feature of SIMULACRA is an unusual audiovisual setting, which consists of both interface elements modeled on mobile operating systems, as well as files and photos stored in the virtual phone. The realism of the whole thing is increased by the fact that real actors can be seen in the photographs and recordings.
Game mode: single player
Age restrictions Simulacra: 16+