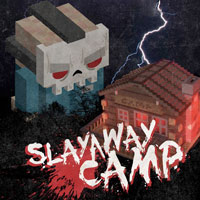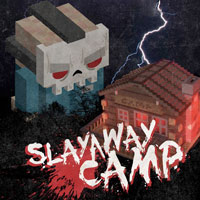 Slayaway Camp
Slayaway Camp is an unusual turn-based logic game developed by an independent studio called Blue Wizard Digital. When working on their game, the developers have drawn their inspirations from the 1980s horror movies and at the same decided to mock their cheesy themes.
Puzzle | turn-based | Isometric view | horror | humorous
Slayaway Camp
Release Date
Slayaway Camp for PC, AND and etc. is a logical game inspired by the 1980s' horror movies. The game has been developed by Blue Wizard Digital.
Plot
Slayaway Camp for PC, AND and etc. utilizes multiple themes from Friday the 13th and countless similar movie series. In the game, a player assumes the role of an incredibly strong murderer tasked with murdering a group of teenagers who spend their summer holidays at a camp by the lake.
Slayaway Camp delivers a humorous formula, which mocks all the cheesy themes from the classic horror movies – the teenagers are not the sharpest tools in the shed and think only about sex; the police officers are not very competent; the locations are flooded with blood, and no animals gets harmed.
Mechanics
Slayaway Camp for PC, AND and etc. is a turn-based logical game, in which a player is tasked with completing a series of relatively small maps comprised of square fields. During each level, one has to murder all the teenagers. The main protagonist can move only in straight lines and he stops only if he encounters an obstacle or a victim. The attacks occur during the player's turn – the murderer kills anyone who stands in his way.
This movement system forces a player to come up with a way to reach his victims and kill them in the optimal order. Apart from the aforementioned basic mechanics, Slayaway Camp for PC, AND and etc. offers many other elements and rules which diversify the gameplay. On some of the maps, after killing all the victims, a player has to reach a pentagram, which teleports them to another challenge. The environment often hides many threats such as bonfires and spiked holes. Entering such field causes the main protagonist to die, however, a player can use them to their advantage – e.g. by leading the victims onto the field containing a trap.
Moreover, occasionally some police officers are bound to appear on a map. They cannot be attacked from the front, as they instantly shoot or arrest the main protagonist. In order to kill them, one has to attack them from a side or from behind. Some of the maps feature additional challenges, such as a condition of completing all tasks within a specified number of turns.
Technical aspects
Slayaway Camp for PC, AND and etc. features simple, yet humorous visuals, which make the gruesome themes more funny than terrifying.
Last updated on 09 November 2018
Game mode: single player
PEGI rating Slayaway Camp
Slayaway Camp System requirements
Minimum:
Intel Core 2 Duo 2.0 GHz/Athlon 64 X2 6400+ 2.0 GHz
2 GB RAM
graphic card Intel HD or better
300 MB HDD
Windows 7
Recommended:
Intel Core 2 Duo 2.0 GHz/Athlon 64 X2 6400+ 2.5 GHz
4 GB RAM
graphic card 1 GB GeForce GTX 460 or better
300 MB HDD
Windows 7