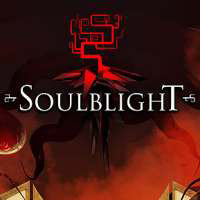 Soulblight
A roguelike RPG based on incredibly complex mechanics and created by My Next Games - an independent Polish developer. The player takes on the role of an adventurer who explores both mysterious and dangerous areas of the place known as the Archives.
RPG | fantasy | roguelike | Polish | top-down | indie games | action RPG | soulslike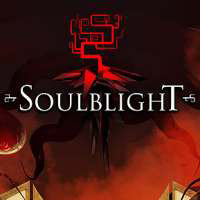 The Shadowborn for PC is a roguelike RPG, which stands out with its relatively complex mechanics. The game is played from a top-down view and the action is set in a dark fantasy world. This is the debut of My Next Games - an independent Polish developer. The Shadowborn gained recognition on its very announcement, for it was awarded two prestigious prizes at the Digital Dragons 2015 conference (Poland). One of those was the Best Indie Game Award in the Indie Showcase contest.
Plot & Mechanics
Assuming the role of a daredevil, the player explores both dangerous and mysterious areas of the place known as the Archives. The player either fights their enemies or sneaks pass them unnoticed, gathering the loot and developing the protagonist. Character development is one of the most significant and interesting elements of The Shadowborn. Practically, every action of the player has its impact on the skills and personality of the protagonist - for instance, drinking beer regularly leads to alcohol addiction and reaching for every coin can result in falling ill with gold fever. Obviously, each of such conditions has its more or less perceptible influence on the course of the playthrough.
Also, other mechanics the game is based on display a high level of complexity. For example, wounds fall into different categories here. For each of different diseases and ailments, a different cure is needed. Medications have different forms as well. To illustrate, using the worst kind of bandages can cause an infection.
In The Shadowborn for PC, combat is unusual as well, for it combines elements of typical turn-based games with hack-and-slash mechanics. The game is a representative of the roguelike subgenere, thus high difficulty level is an important characteristic of it.
Technical aspects
The Shadowborn for PC is a two-dimensional game offering pleasant graphics that resemble drawings.
Age Rating
age requirements: 16+
System requirements
Minimum:
Intel Core 2 Duo
2 GB RAM
graphic card Intel HD or better
2 GB HDD
Windows XP