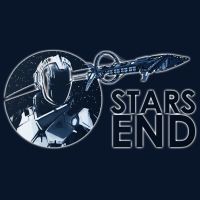 Stars End
PC
Expanded science fiction survival game, which puts emphasis on online multiplayer mode and PvP content. The Canadian company Reverie World Studios is responsible for the creation of this production.
Action | FPP | TPP | science fiction | PvP | survival | multiplayer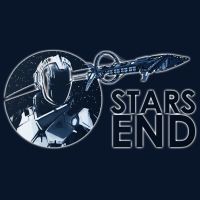 Game mode: massive online multiplayer
Multiplayer mode: Internet

game language: English
game release date for PC:
The official release date of the game for PC has not been announced yet.
Stars End is a survival game set in a classic science fiction universe. In this production we are helping the human race to colonise a new galaxy, dealing with a variety of challenges. The title was prepared for online multiplayer mode and PvP content. The Canadian company Reverie World Studios (authors of the Medieval Kingdom Wars strategy) is responsible for its development.
Plot
Stars End takes place in a distant galaxy that has not yet been inhabited by mankind. We take on the role of a man who is a part of the colonization team. The setting used in the game resembles the futuristic Wild West.
Mechanics
In Stars End we can observe the action from the first or third person. The fun is to create a hero (or heroine) and then explore the galaxy, which is full of various threats and challenges. It is worth noting that the planets are generated procedurally (randomly), which means that the game looks slightly different each time.
Moving around the game world, we perform various types of role-playing missions and collect raw materials and items needed for our survival. In the game you can also find a system of craftsmanship, which allows you to create a variety of useful things. We also explore space using a ship and build bases (both planetary abutments and space stations).
A very important role in the production of Reverie World Studios is played by PvP content, which requires us to compete with other players. The creators have developed a system that allows us to merge into groups and factions and then fight against others for control of territories and even entire planets - both on foot, with weapons in hand and at the helm of a starfighter.
Game modes
In Stars End we can only play with others. The basis of the game is the online multiplayer mode.
Technical aspects
Stars End has a decent three-dimensional graphic design. The graphics are kept in a style that draws on classic science fiction patterns - we have strange planets, futuristic-looking weapons and aliens that resemble terrifying monsters. The creators of Reverie World Studios do not force themselves for originality, but their game looks good.