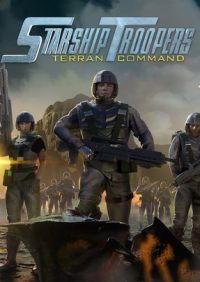 Starship Troopers: Terran Command
PC
Starship Troopers: Terran Command is an RTS based on defensive model inspired by the popular They Are Billions. The player takes on the role of the leader of the title space soldiers, who are thrown onto a planet controlled by hordes of aliens from the insectoid Arachnid race.
Strategy | science fiction | RTS | tower defense | videos | survival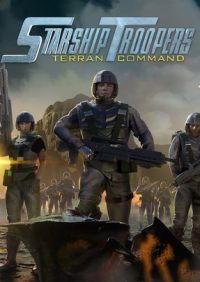 game language: English
game release date for PC:
November2020
Starship Troopers: Terran Command is a real-time strategy that uses the license of the movie series, known as Starship Troopers. The production was developed by the Artistocrats Studio, known for Order of Battle: World War II.
Plot
The game throws us in the role of the commander of the eponymous space soldiers. They are being dropped on an alien planet with a human colony that was attacked by an aggressive race of insectoidal Arachnids.
Mechanics
Starship Troopers: Terran Command is an RTS aimed at the defensive aspect. During production, the authors were inspired by the popular They Are Billions. During the game, we command small troops, which are forced to fight against hordes of aliens. To win, it is necessary to use the properties of the terrain, including especially places that can act as bottlenecks that prevent the march of enemy forces, as well as careful positioning of defensive structures and devices. We also have many types of units with unique weapons and abilities.
The game offers a dynamic campaign in which we are fighting a war for the entire planet. Our decisions, successes and failures shape further conflict and further problems. A player can slavishly obey command orders, even when they cause large human losses, which is rewarded with access to better units and equipment. However, it is also possible to make own choices, which results in weaker support from superiors, but gives us more freedom in planning our war strategy.
During the campaign, we unlock better and better equipment and skills through development trees.. Ordinary soldiers are only cannon fodder, but the player also gets the opportunity to join commanders to the troops the commanders, whose abilities increase from battle to battle.
Game modes
Starship Troopers: Terran Command only offers a single-player mode.
Technical aspects
The game has fully three-dimensional graphics. It effectively reproduces the atmosphere of the original film and offers an impressive scale of clashes.

Expectations: 5.8 / 10 calculated out of 6 players' votes.
System requirements
PC / Windows
Minimum: Intel i3, 4 GB RAM, graphic card GeForce GTX 550, 10 GB HDD, Windows 7/8/10 64-bit