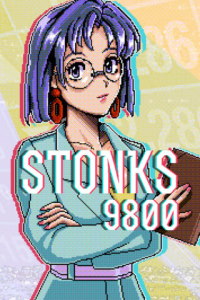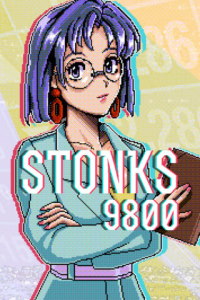 STONKS-9800: Stock Market Simulator
Economic strategy and life simulator game. In STONKS-9800: Stock Market Simulator we play as a Japanese businessman from the 1980s and 1990s. During the game we play on the stock market and invest the funds we have accumulated, gradually multiplying our wealth.
Simulation | Economic | elements of strategy | life Simulator | indie games | 80s | 90s
STONKS-9800: Stock Market Simulator is a life simulator with economic strategy elements. Game was developed by an independent studio Ternox.
Plot
The action of STONKS-9800: Stock Market Simulator is set in Japan of the eighties and nineties of the 20th century. We take on the role of a businessman playing on the local stock exchange, who cannot forget about his health in the pursuit of money.
Mechanics
STONKS-9800: Stock Market Simulator allows us to taste the life of a businessman in the truest sense of the word. The game is all about looking at various charts and tables filled with numbers and buying shares of various companies and selling them at a profit. It is worth remembering that our actions have an impact on the entire market. Although the corporations existing on it are fictional, but the real world counterparts of GemuStop, Ninento, Sani, Panasenic or Tomota can be identified rather easily.
Collected funds can be invested 18×16 svgin real estate or cars, or used for other, not necessarily legal business ( it's enough to say that the game allows us to make contact with Yakuza). Besides, nothing stands in the way to spend some cash in pachinko machines or betting on horse races results (which is presented in the form of mini-games).
While doing all this, we must remember that the character we play is not a robot. So from time to time it's worth to give yourself a break and rest, because otherwise we may have to go to the hospital.
Technical aspects
The game STONKS-9800: Stock Market Simulator uses a retro style. Graphics, which consists mainly of various text windows and simple charts, has been realized in pixel art technique. While playing, we can listen to a catchy chiptune soundtrack.
Game mode: single player
Age restrictions STONKS-9800: Stock Market Simulator: Good for all ages.
STONKS-9800: Stock Market Simulator System requirements
Minimum:
Intel Pentium 4 2 GHz
2 GB RAM
graphic card 128 MB or better
69 MB HDD
Windows 7/8/10