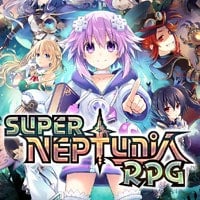 Super Neptunia RPG
Funny two-dimensional jRPG game with hand drawn, then computer animated graphics. Super Neptune RPG has a tactical turn-based combat system. Artisan Studios is responsible for its preparation, while the issue was taken care of by Idea Factory.
RPG | turn-based | 2D | humorous | jRPG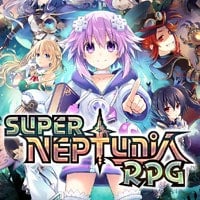 Super Neptunia RPG, released on Switch and PS4, is an English version of Brave Neptunia: World! Universe! Pay Attention! Ultimate RPG Declaration!. This is a two-dimensional jRPG game with a turn-based combat system and is characterized by a high dose of humor. The game was developed by Artisan Studios and released by Idea Factory.
Plot
In the world of Gamindustri, where 2D games rule, the organization called Bombyx Mori forces people to produce two-dimensional games and then sacrifice them to their leader. Those who dare to take advantage of new technologies or whose games do not meet the set standards are sent to a dangerous place known as Trial Grounds. Neptune, a girl with no memories holding a mysterious book called Histoire, wakes up.
Mechanics
The action in Super Neptunia RPG is presented from the so-called side-scroll perspective. The gameplay consists of traversing successive locations, fighting enemies, acquiring items and making progress in the main plot. The numerous dungeons are full of dangerous enemies. The combat system is based on turns and requires planning and tactical thinking. It is distinguished by the interesting mechanics of changing the leader during the fight - this has an impact on the available attacks, transformations and other options.
Game modes
Super Neptunia RPG has a single-player mode only.
Technical aspects
Super Neptunia RPG is characterized by a beautiful, extremely colorful, 2D graphics. The graphics are entirely based on hand-drawn and then computer-animated drawings by the artist known as Tsunako. Artisan Studios's game is characterized by a manga art style typical for many Japanese productions.
Similar games:
PEGI Rating
System requirements
Minimum: Intel Core i5 2.3 GHz / AMD A9 2.9 GHz, 4 GB RAM, graphic card 1 GB Radeon HD 5870 or better, 5 GB HDD, Windows 7
Recommended: Intel Core i5 3.3 GHz / AMD FX-8350 4.0 GHz, 8 GB RAM, graphic card 2 GB GeForce GTX 960 / Radeon R9 290 or better, 5 GB HDD, Windows 10 64-bit