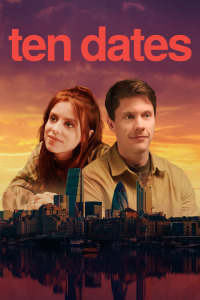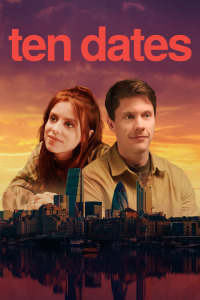 Ten Dates
A narrative FMV adventure game and a sequel to Five Dates. The main protagonists of Ten Dates are Misha and Ryan, participators of a speed dating event, hoping to find a partner and start a relationship.
Ten Dates is a narrative romantic comedy FMV adventure game. It was developed by Wales Interactive and Good Gate Media and is a sequel to Five Dates from 2020.
Plot
The main protagonists of Ten Dates are Misha and Ryan. Trying to find a partner, the young Londoner convinces her friend to attend a speed dating event. There they both meet five potential partners, with the result of the event depending on the decisions made by the player. The game features 10 different endings.
Mechanics
The gameplay of Ten Dates mainly consists of watching conversations conducted by Misha and Ryan. Our chosen dialogue options determine how the conversation goes, as well as influence how the potential partners feel towards your characters. Though initially the conversations are rather trivial, they soon turn towards personal questions and unexpected confessions; the conversations are also made more interesting by different games to break the ice (such as arm wrestling) and various awkward situations.
All is made complicated by the time limit we have to make every choice under (which is very short). In addition, each person met by Misha and Ryan has a different personality and tastes, therefore it's difficult to predict which answers they'll like and which ones they won't.
As was the case in Five Dates, the game features attitude indicators for all characters, telling us how well (or how poorly) our flirting's going.
Technical aspects
Ten Dates consists of over 12 hours of video footage. The game was directed by Paul Raschid, while the main protagonists were portrayed by Rosie Day and Charlie Maher.
Last updated on 14 February 2023
Game mode: single player
App size:
Age restrictions Ten Dates: 16+
Ten Dates System requirements
Minimum:
Intel Core i3 2.0 GHz
2 GB RAM
graphic card 1 GB GeForce GTX 460 or better
21 GB HDD
Windows 7