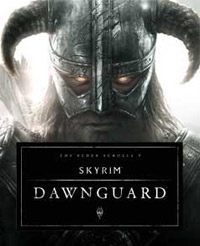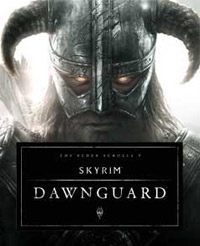 The Elder Scrolls V: Skyrim – Dawnguard
The first large story expansion to The Elder Scrolls V: Skyrim, the fifth installment in the cult RPG series developed by Bethesda.
This is The Elder Scrolls V: Skyrim expansion pack.
Slightly more than six months after the debut of The Elder Scrolls V: Skyrim, the developers from Bethesda Softworks had given the players an opportunity to learn another story from the fantasy continent of Tamriel. Dawnguard for PC, X360 and PS3 is the first large DLC expansion to Skyrim and it provides from 10 to 20 hours of additional gameplay. It also introduces various new features to the game.
Plot
The story of The Elder Scrolls V: Skyrim – Dawnguard for PC, X360 and PS3 concentrates on the return of the lord of vampires Harkon, who intends to use the Elder Scrolls to destroy the sun and bring eternal darkness to the world. An order of vampire hunters – Dawnguard – stands in his way. Dovahkiin, the main protagonist of the game, must temporarily postpone dragon hunts in order to join the conflict on the side of his choosing.
Mechanics
Selecting each side gives different profits. Joining the followers of Harkon allows the player to transform into a lord of vampires. This works similarly as transformation into a werewolf from the basic version of the game and it allows using unique abilities like vampire catch, which lures and immobilizes enemies while weakening them at the same time. As the vampire hunter the player gains access to interesting weapons like crossbows and he learns a new cry – Soul Tear which forces the soul of the fallen enemy to fight alongside Dovahkiin. Both factions have separate, atmospheric hideouts. Harkon has the dark castle Volkihar located on an island and Dawnguard have their fort hidden in the mountains.
The expansion introduces two new ability trees – one for the vampire and one for the werewolf. The developers had taken into consideration that players with high experience level could have trouble with developing them and because of that decided to assign these trees' abilities not for experience points, but for killing enemies who possess them. The player will also face new enemies – legendary dragons, gargoyles and armored trolls. The expansion introduces the possibility to fight from the back of the horse – it is something that many players missed in the basic version of the game.
Players who aren't happy about the look of their character can now change it – they simply have to speak to the right person in the sewers under the city of Riften. As the main story of the expansion progresses, the players will visit a realm of the imprisoned souls – the Soul Cairn, where they will face undead enemies and where they will gain new abilities.
Game mode: single player
User score: 6,1 / 10 based on 1341 votes.
Pre-release expectations: 9 / 10 based on 466 votes.
PEGI rating The Elder Scrolls V: Skyrim – Dawnguard
The Elder Scrolls V: Skyrim – Dawnguard System requirements
Recommended:
Core i5 2.6 GHz
2 GB RAM (4 GB RAM - Vista/7)
graphic card 896 MB (GeForce GTX 260 or better)
6 GB HDD
Windows XP/Vista/7
Internet connection