Essays
16 June 2022, 17:00
author: Krzysiek Kalwasinski
The Best Games With and About Vampires
Vampirism isn't the most popular direction in gaming, but that doesn't mean there isn't plenty to choose from. We have prepared for you a list of the best games with vampires.
Vampires appear in games in moderate numbers, and they're not really part of many of the latest triple-As. Fortunately, there are also productions with a smaller budget (or slightly older ones), in which we can find these creatures. Sometimes we play as them, other times against them, or just by their side. The figure of a vampire has been present in pop culture for many years, perhaps even centuries, which is why we can meet them in various types of stories, and in various forms – more or less typical. The list below illustrates it well.
Code Vein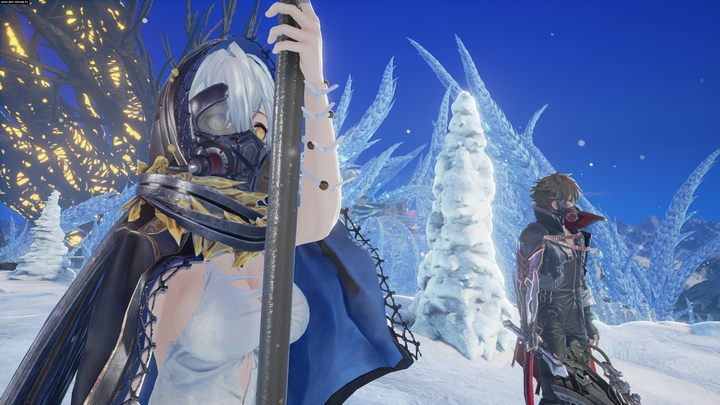 Vampire appearance Basically everywhere. One of such beings is the character we control.
Year: 2019
Creators: Shift
Code Vein is one of those games in which vampires are presented in a different style than typically. Additionally, it's one of the best soulslike games out there. It was developed by the creators of the God Eater series, who have repeatedly proven that they know their game. It's no different in this case. I know from experience that if you value titles inspired by FromSoftware's games, you may like the production of Shift studio, even if you're not entirely enthusiastic about the style of Japanese animations. And that says a lot.
The unusual vampires that we control also suck blood, which allows them to gain additional powers or enhancements that facilitate further battles. And these are really difficult, especially when we're fighting alone. Because in addition to the possibility of summoning other players to help, there are also companions guided by artificial intelligence. They stay with us longer than in FromSoftware's games, and their pool grows as the story progresses. The creators also put a lot of emphasis on narration, which is why in this respect, we have almost a typical representative of jRPG.
It's also worth mentioning the characteristic artistic style, not least due to the animé-like design of the heros. The Japanese, as usual, exhibited an artistic knack in locations' design, so traveling through most of them prompts you to stop for a moment and use the photo mode – which can also be done in the company of another player. Enthusiasts of wandering through labyrinths will also find something exciting, especially after visiting the Cathedral. On the other hand, it's not a game for everyone, because it requires a lot of effort and patience. And even the greatest vampire aficionados may not cope with this.