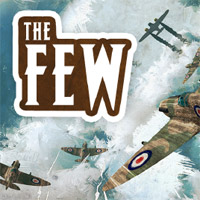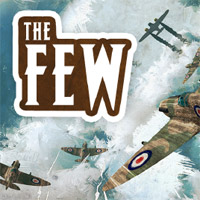 The Few
PC
Set in the realities of the Second World War, real-time air strategy is the first PC project of Black Moon Design studio, which so far has dealt mainly with mobile and browser games.
Strategy | World War II | RTS | planes | Polish | indie games
The Few

Release Date PC

20June2013
developer: Black Moon Design publisher: Black Moon Design

game language: English
The Few is a real-time aviation strategy. It was developed by Black Moon Design studio. The team was previously involved in the production of mobile and browser games, and this is his first large PC project.
The action of the game was set during World War II, allowing to play a virtual reconstruction of the famous Battle of England. It was an air campaign conducted from 10 July to 31 October 1940 over the territory of southern and central England. It went down in history as the first aviation-only campaign and ended with the victory of the UK and its allies. The game allows you to do the same or try to change history and ensure the victory of the Third Reich.
The Few makes it possible to take command of both the Allied aviation and the German Luftwaffe forces. The game is divided into two planes. On the map of the campaign we manage war production and establish patrol routes, and in battle mode we give orders to airborne units. All of this is played in real time, and the control of war chaos allows you to activate the active pause, during which the action is stopped, but we can still give orders.
Eight types of aircraft take part in air battles, including the legendary Supermarine Spitfire. Players who take the side of the Allies can command many different Allied squadrons, including the Royal Air Force (RAF), the Czechoslovak Air Force, the Royal Canadian Air Force and the Royal New Zealand Air Force. There was also a Polish 303 squadron. The gameplay is enriched by RPG elements in the form of pilot experience system. Moreover, the authors have prepared a dynamic artificial intelligence, which behaves differently in each campaign.
Please let us know if you have any comments or suggestions regarding this description.
Game mode: single player Multiplayer mode: Internet
User score: 7 / 10 based on 42 votes.
Age restrictions The Few: Good for all ages.