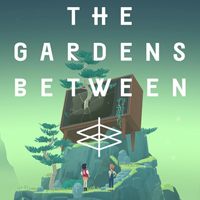 The Gardens Between is an unusual adventure game developed by The Voxel Agents – an independent studio also known for creating a popular game The Train Conductor for mobile devices. The game described herein is available on PS4 and PC.
Plot
The main protagonists of the game are a stubborn girl named Arina and her young, yet incredibly intelligent friend – Frendt. The story revolves around the friendship between the two, who land in a surreal world made of their memories and objects related to them. The two friends are tasked with discovering the secrets of this world.
Mechanics
In The Gardens Between for PS4 and PC, players get to observe from the side-perspective how the two protagonists explore small and surreal locations and solve both environmental and logical puzzles based on manipulating the time and matter. Particular worlds (the titular Gardens) have been built in a form of a cylinder – they have one central point composed of the objects from Arina's and Frendt's past (e.g. a computer with all its components or gardening tools).
Technical aspects
The game features simple, yet pleasing to one's eye visuals following a cartoonish convention. During his adventure, an atmospheric, ambient soundtrack accompanies a player.
Similar games:
PEGI Rating
System requirements
Minimum: Intel Core 2 Duo 1.8 GHz, 4 GB RAM, graphic card Intel HD 4000 or better, 2 GB HDD, Windows 7
Recommended: Intel Core i5 2.4 GHz, 8 GB RAM, graphic card 3 GB GeForce GTX 780 or better, 2 GB HDD, Windows 10