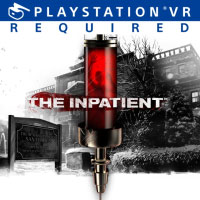 The Inpatient
PS4
First-person perspective horror game designed for virtual reality headsets and a prequel to the other work of Supermassive Games studio, Until Dawn. We play as patient of Blackwood Pines Sanatorium mental hospital, 60 years before events of the previous game.
Adventure | FPP | horror | PlayStation VR | virtual reality | 40s and 50s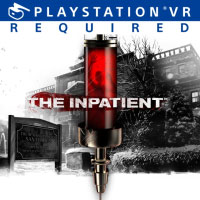 game language: English
game release date for PS4:
23January2018
The Inpatient for PS4 is a first-person perspective horror game developed for PlayStation VR, a virtual reality headset. It is a work of Supermassive Games studio – known for their previous game, from the same genre, Until Dawn. They've also developed the so-called VR experience in form of Until Dawn: Rush of Blood.
Plot
The Inpatient acts as a prequel to Until Down, showing what happened at Blackwood Pines Sanatorium 60 years before events of the previous game. Players control one of the patients of this mental hospital, who doesn't remember how he got here and must unveil the dark secrets of this place.
Game mechanics
As a patient of mental hospital, our protagonist is injected with all kinds of medicaments, resulting in him experiencing disturbing visions. She (or he, as the game lets us choose the gender of our character) also witnesses terrifying scenes, explores dark locations and interacts with other people. There are also decisions to make at crucial points of the story, which affect its further development like in Until Dawn.
Technical aspects
The Inpatient for PS4 uses virtual reality sets (specifically PlayStation VR) and is obviously using first-person perspective. The feeling of immersion is additionally enhanced by the implementation of the entire body model of the main hero or heroine, as well as an option of selecting dialogue options by reading aloud one of those shown on the screen.

Expectations: 8.9 / 10 calculated out of 22 players' votes.
PEGI Rating
System requirements