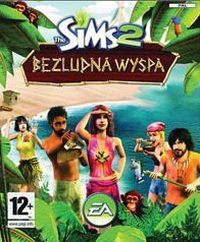 The Sims 2: Castaway
Another game from the series "The Sims". This time we are on a desert island, playing the role of the title castaway. We must survive in an unfavourable environment, while learning the secrets of the island.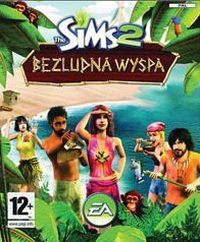 The Sims 2: Castaway is another part of very popular series games published by the Electronic Arts. However, this time, the game does not concentrate on the classical strategy like other games dedicated to personal computers. Castaway contains a number of simplifications and focuses attention of the player on slightly different types of problems. Interestingly, it is not the first game of the Sims series that tells the story of survivors. There has already been prepared The Sims: Castaway Stories for the PC. The presented world in the game seems to be created for a Japanese recipient of MySims. Castaway was designed for owners of four different consoles - PS2, PSP, Wii and DS. The differences between the different versions mainly concern the audiovisual quality.
Before we start the play, we need to create at least one Sim. After a shipwreck, the Sims are on a desert island. The basic problem that the characters have to constantly deal with is survival in a very unfavorable environment. For example, the Sims need to find a way of getting food. They can collect fruit, do gardening and finally hunt on the island's wildlife. However, many of these actions require the preparation of appropriate tools. For example, the Sims can create symbolic spears, but firstly they have to obtain necessary objects to construct it.
Simultaneously, the Sims should also take care of clothing and shelter. Of course, in the second case, it should be collected the right amount of materials needed for building the appropriate hut. Many useful items can be found not only on the island but also on the coast. There are obviously things that were on the sunken ship. Another important need is the company of other Sims. Interestingly, if a player has chosen a single Sim, there need to be created objects which the controlled character will be able to talk with (unilaterally, of course). Chimpanzees that can become of a friend of the Sims also inhabit the island.
After making all the necessary activities you can finally start a more detailed exploration prepared by the game producers. We are able to obtain new items and even find a map leading to a hidden treasure. It is obvious, that the ultimate goal is building a raft. From the visuals point of view, the game is maintained in an unusual for The Sims, Manga aesthetics that can be noticed in the presentation of the characters.
Similar games:
PEGI Rating
System requirements