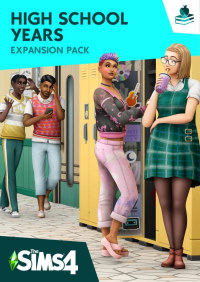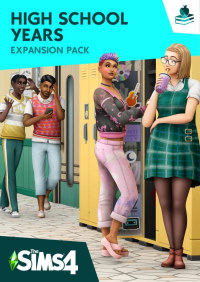 The Sims 4: High School Years
The Sims 4: High School Years is another big add-on to The Sims 4 life sim, focusing on high school reality and teenage problems - from homework, sneaking out of your room at night and growing a beard, to prom and receiving your diploma.
This is The Sims 4 expansion pack.
Simulation | sandbox | Isometric view | life Simulator | Find Your Next Game
The Sims 4: High School Years is another big "full-fledged" add-on to the popular 2014 life sim The Sims 4. The focus is on teenagers and the typical activities and problems of the high school stage of life. It was developed by EA Maxis.
Game mechanics
The school life of teenage sims takes place in a specially designed place for this purpose - the town of Copperdale. In it we find, among other things, a bubble tea place (Kettle Fashion) or a second-hand store, where fashion discoveries taken from the real world, specifically from Depop, an app for "handling the closed-circuit fashion market," await the new generation. As a result, we can enjoy clothes designed by its team, and a career as a "simfluencer," promoting and selling outfits using the Trendi app, is open to our sims.
In this add-on, we guide the sims through the entire school life, from writing tests and running away from the headmistress, through classes in the IT club or cheerleading practice, to participating in science festivals and doing their homework at night. As we all know, there are not only angels in schools, so we can develop the bad side of our pupils by varnishing blackboards, planting smelly surprises in lockers for classmates or sneaking out of the room through the window after bedtime - the main thing is not to get caught.
There's also no shortage of teenage love, dating and breakups, emotional swings, as well as other problems typical of this age - such as the hair growth introduced in this add-on, which will have to be taken care of or shaved off. The developers emphasize that they have made an effort to give as many opportunities and chances for our sims to explore and express themselves as possible. There is also an ideal place in the new location for affectionate young people's escapades - Plumbite Pier, along with an amusement park with a haunted house, a tunnel of love, a Ferris wheel and a photo booth.
The culmination of high school education is a special party and the following graduation ceremony - the decisions and actions taken earlier in the course of study will influence their course. We can meticulously prepare for it by choosing an outfit, inviting loved ones or buying gifts - or simply not show up for the ceremony. The choice is ours. Both events are clearly modeled on the American school reality.
Technical aspects
The Sims 4: High School Years is not a standalone expansion and it requires the main game to work.
Game mode: single player
PEGI rating The Sims 4: High School Years
The Sims 4: High School Years System requirements
Minimum:
Intel Core 2 Duo 1.8 GHz
4 GB RAM
graphic card 128 MB GeForce 6600 / Radeon X1300 or better
17 GB HDD
Windows 7/8/8.1/10 64-bit
Recommended:
Intel Core i5 2.33 GHz
8 GB RAM
graphic card 1 GB GeForce GTX 650 or better
18 GB HDD
Windows 7/8/8.1/10 64-bit