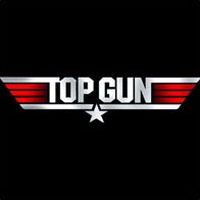 Top Gun
Top Gun is an arcade aerial simulation produced by Doublesix development studio, loosely referring to the motifs of a loud film of the same title.
Simulation | planes | videos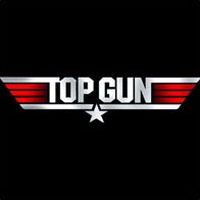 Game mode: single / multiplayer
Multiplayer mode: local network, players: 1-4
Maverick, Goose, Iceman and Viper roar into the sky again in Top Gun for the PlayStation®Network. Top Gun is a free-flying air combat shooter where players blast enemies out of the sky in dogfight battles, obliterate ground and air-based targets and show off their extreme flying prowess as Maverick. With their Radar Intercept Officer Goose, players enroll at flight school to go up against the best for Top Gun honors. Following graduation, players fly into the danger zone with other US Navy pilots over the Indian Ocean, where they can shoot down MiGs, defend and attack bases and engage in large-scale dogfight battles. Top Gun also features five multiplayer modes, where up to sixteen players can relive the thrills from the film and interactively experience US Navy combat!
KEY FEATURES:
• Talk to Me Goose: With all-new dialogue and storyline written by the film's screenwriter, Jack Epps, Jr., players talk trash with Iceman, Merlin, Slider, and the rest of the flyers from the film.
• You're a Hell of a Pilot. Maybe Too Good: Feel the need for speed! With arcade controls, players defy the laws of gravity as they dodge enemy planes using inverts, dives and spins.
• Too Close for Missiles, I'm Switching to Guns: Players go up against the best as they outmaneuver and shoot down bogeys using short and long range missiles and Vulcan cannons.
• This is the Real Thing. This is What You've Been Trained for: Top Gun features three single player and five multiplayer modes.
o Tutorial Mode: Players enroll as Maverick at Top Gun Academy and train to handle the breakneck speeds of hitting the "after burner" and the "tunnel vision" that poses a threat during high G-force maneuvers.
o Campaign Mode: After training to be the best of the best, players join the fight above the Indian Ocean for 11 total missions at various times of day.
o Horde Mode: Bogeys like fireflies all over the sky! Solo players get to test their flight combat abilities as they take down endless waves of enemies of increasing difficulty. Top scores will appear on leader boards. Remember, no points for second place.
o Online Multiplayer: Players can enlist in the US Navy or join the Soviet air forces and go head-to-head with opponents in five different modes: Deathmatch, Team Deathmatch, Top Gun (choose your wingman and compete against enemy pairs), Bombing Run (defend and attack mobile bases) and Capture the Flag. Players can choose to battle at three times of day across multiple environments.
• Tower, This is Ghost Rider Requesting a Flyby: Players take their RIO along and buzz the tower!
• It Takes a Lot More Than Just Fancy Flying: Players can unlock six sonic jets with varying speed, maneuverability and weapon load.
Similar games:
Age Rating
age requirements: everyone
System requirements
Uses:
PlayStation Network
Recommended:
Pentium 4 3.0 GHz
1 GB RAM
graphic card 256 MB (GeForce 6800 or better)
1 GB HDD
Windows XP/Vista/7