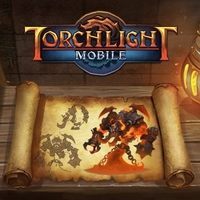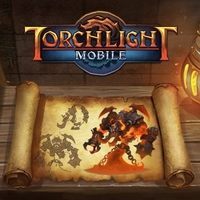 Torchlight: The Legend Continues
Torchlight Mobile
Developed by Fedeen Games, Torchlight Mobile is a spin-off to a popular hack-and-slash game series. The title was developed from scratch with mobile devices in mind, and thus it is not a simple conversion of any of the previous installments.
RPG | fantasy | hack'and'slash | play for free | Isometric view | action RPG
Torchlight Mobile is a mobile rendition of a popular action RPG series that belongs to a sub-genre commonly known as hack-and-slash, aimed at AND and iOS based platforms. The game works on free-to-play business model with microtransactions. Torchlight Mobile was created by Fedeen Games. The project was developed from scratch with mobile devices in mind, in other words, this is not a conversion of any of the previous installments in the series, but a completely new product.
Story
Torchlight Mobile invites you into a classic fantasy universe, which stands at the brink of destruction at the hands of the servants of darkness. The task of defeating the evil and saving the civilization is in the hands of the player. The game's story, however, has no real meaning and serves simply as a background for the gameplay.
Gameplay
The game offers four playable character classes. You can choose from the Berserker, famous for his battle rage, the Engineer, a master of crafty devices, the Outlander, firearm specialist, and finally, the Embermage who wields elemental magic. The professions are vastly different from one another and require the player to use completely different tactics. In terms of game mechanics, Torchlight Mobile is a classic hack-and-slash and most of the time you engage in combat against hordes of enemies, develop your character, and constantly upgrade your equipment. The latter aspect is supplemented by a system of combining several items into a single, more powerful one.
Technology
Torchlight Mobile for AND and iOS features attractive, slightly cartoonish 3D graphics. The controls are based on a virtual game pad and let you quickly access all essential options.
Game mode: single player
Expectations: 8.7 / 10 based on 76 votes.
Age restrictions Torchlight: The Legend Continues: Good for all ages.