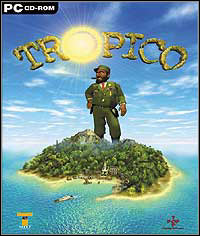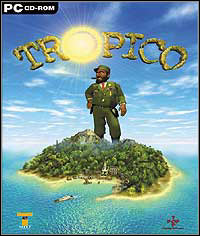 Tropico (2001)
PC
Tropico is the first installment of the popular cycle of economic strategies. The player plays the role of a dictator on one of the islands of the fictional archipelago. Its task is to bring a small state to bloom.
Strategy | Economic | RTS | city builder
Tropico (2001)

Release Date PC

25April2001
developer: PopTop Software publisher: Gathering of Developers Official website

game language: English
As the newly installed dictator of an obscure Caribbean island, build a path of progress for a nation mired in poverty, civil unrest and infighting. Oh, and uhh stash a few million in your Swiss bank account just in case you need to take early retirement.
Tropico takes the addictive building-oriented gameplay of hits such as SimCity 3000 and Railroad Tycoon 2, combined with a healthy dose of Latin American political intrigue, and bundles it up in an easy-to-learn, hard to master, utterly addictive package.
Tropico is first and foremost a builder. Tropico provides over 85 structures to build, from hotels and spas for tourists to banana groves, sugar plantations and bauxite mines for food and basic exports, to rum distilleries and cigar factories for basic industry. Industry, mining, agriculture, or tourism, you choose to shape the economy to your vision. And don't let your lust for Yanqui dollars overcome your concern for the plight of your people. (or they'll overcome your palace guards and teach you a lesson in mob justice) As a precaution against such unpleasantness, may we suggest paying off the radio stations and educating your citizens to the, um, true benevolence of your rule?
Your island's inhabitants are fleshed out individuals, most of whom support you as their leader (at least initially). They go about their daily business striving for happiness under your enlightened rule. They have homes, jobs and identities, and they like being safe, well-fed, employed and spiritually enriched. Plan your growth well, and you'll have plenty of money to buy your people's favor. Plan your growth poorly, and, well, there's always martial law.
Game mode: single player
Media type: 1 CD
User score: 8,5 / 10 based on 1056 votes.
PEGI rating Tropico (2001)
Tropico (2001) System requirements
Recommended:
Pentium II 233MHz
64MB RAM
graphic card