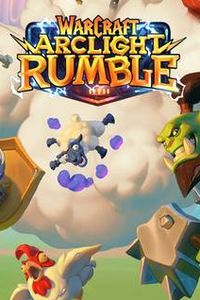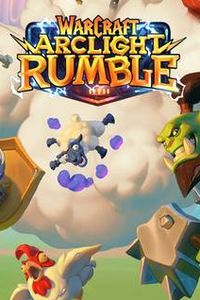 Warcraft Arclight Rumble
Strategy game set in the Warcraft universe. In Warcraft Arclight Rumble our task is to defeat the boss and prevent the destruction of our base. To do this, we set units called minis, which fight independently, gather resources and take over objects.
Warcraft Arclight Rumble is a strategy game set in a fantastic universe created for the Warcraft series. Game was developed by Blizzard Entertainment studio and is distributed in free-to-play model.
Game mechanics
In Warcraft Arclight Rumble we observe the action from the top-down view. Our task is to defeat the boss located at one end of the map and not to let our base (located on the opposite side of the location) be destroyed by the enemy forces.
To fulfill the goal, we set up units called mini. They gather resources on their own (which they mine or find in chests), take over objects scattered around the map (like watchtowers or encounter stones) that allow us to place units closer to the target, and above all - they constantly attack the enemy and fight against his forces. Different units are effective in battles with specific types of opponents. For example, flying minis are great against melee units, although they are susceptible to ranged attacks, while siege units are most effective against guard towers. Besides, in order to tip the scales of victory on our side, we can support our troops with various spells.
In addition to regular soldiers, much more powerful commanders have been put at our disposal; they have unique abilities, the skillful use of which can change the course of many battles. While the leaders of the Alliance (Tirion, Jaina, Maiev) specialize in defense, healing, offensive magic and stealth attacks, the leaders of the Horde (Grommash, Cairne, Sneed) allow us to use area-of-effect stuns and throw fast units into battle, Beasts leaders (Charlga, Hogger) allow us to charge our enemies and break through their defenses, Blackrock leaders (Rend Blackhand, General Drakkisath) provide various buffs for flying troops and fire elemental magic, and the strength of Undead leaders (Bloodmage Thalnos, Baron Rivendale) is necromancy and flooding the battlefield with hordes of corpses.
As we progress we unlock new minis and gain experience, which allows us to develop the units we already have.
Game modes
Warcraft Arclight Rumble features a story campaign and multiplayer module, which allows to play in co-op or fight fierce battles with other players in PvP modes.
Technical aspects
Graphics in Warcraft Arclight Rumble is in colorful, cartoonish style.
Game mode: single / multiplayer Multiplayer mode: Internet
Age restrictions Warcraft Arclight Rumble: Good for all ages.