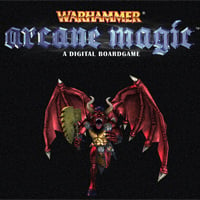 Warhammer: Arcane Magic
iOS
A mobile turn-based strategy game set in the Warhammer universe, developed by Turbo Tape Games studio. It takes us to the continent of Old World and tells a story of a team formed of the strongest magicians in the land's history.
Strategy | fantasy | turn-based | card games | Warhammer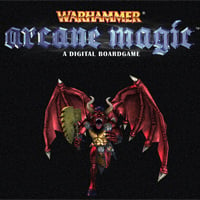 game language: English
game release date for iOS:
28July2015
Warhammer: Arcane Magic is a†mobile strategy game for iOS with turn-based battles. It is a†work of Turbo Tape Games studio, which also developed Naval War Arctic Circle for PC.
Plot
Warhammer: Arcane Magic for iOS takes us to the Old World of Warhammer universe, telling the story of the most famous mages in the history of the land, like Teclis, Wurrzag and Balthasar Gelt. They have to defeat the army of darkness that has arrived in mortalsí word through mysterious storm of magical energy.
Game mechanics
Gameplay of Warhammer: Arcane Magic resembles board games, even though it isnít adaptation of such title. Its main attraction are turn-based battles, in which we must conquer magic portals and hold them in face of enemyís counterattack. We lead the team of up to three mages, each with quite huge variety of unique spells. They earn experience as we progress through the game, which let us buy new spells and recruit more heroes.
The enemies we face consist of well-known monstrosities of Warhammer universe, like Orcs, Harpies, Cygors or Chaos Demons. Interestingly, our mages can summon similar creatures as allies. Terrain plays huge role while defending against incoming hordes. There are also card gameís elements, as we can collect tens of different cards that can greatly affect the outcome.
Similar games:
Age Rating
age requirements: 12+