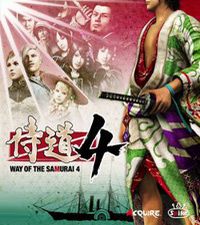 Way of the Samurai 4
Another installment in the series of action games about the samurai. The series started in 2002 and has been developed ever since by the Japanese studio Acquire. The story in Way of the Samurai 4 is much more expanded in comparison to its predecessors.
Action | TPP | hack'and'slash | sandbox | Samurai | 19th century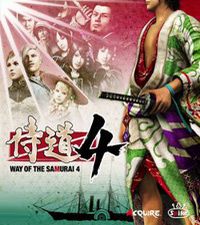 The Tokyo-based studio Acquire specializes in production of games inspired by the history of the Land of the Rising Sun. Way of The Samurai 4 is another installment of the series started in 2002. The newest game strongly resembles the first entry in the series that was released on PlayStation 2. The game combines elements of action and adventure games.
Plot
The story of the game takes place in year 1855, two years after the Japan was forced by Americans to open its borders. The country is in chaos. On one side, the government wants to use the foreign patterns to develop industry and create reforms. On other side, the presence of the "barbarians" is strongly objected by traditionalists who start a rebellion. In addition to all of that, the Great Britain who intends to force the Japan to sign a peace treaty joins the conflict.
The player can assume the role of a wandering samurai who just arrived at a fictional port city called Amihama. Further events depend on which side of the conflict the protagonist will support. In comparison to previous installments of the series, the plot of Way of The Samurai 4 is bigger and more interesting.
Mechanics
What remained the same is the possibility to customize the look and traits of the main character (including his age), the emotional battles during which one uses samurai weapons, large number of attacks and skills related to sword fighting and many interactive movie scenes.
Age Rating
age requirements: everyone
System requirements
Minimum:
Intel Core 2 Duo 2.13 GHz
1 GB RAM
graphic card 64 MB or better
7 GB HDD
Windows 7
Recommended:
Intel Core i3 GHz
4 GB RAM
graphic card 128 MB or better
7 GB HDD
Windows 7/8/8.1