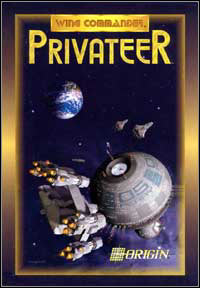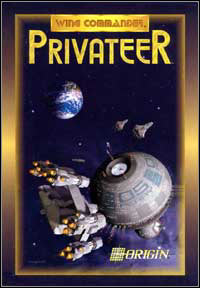 Wing Commander: Privateer
PC
A space simulator based on the classic Elite, placed in the world of Wing Commander. The adventure begins in the Gemini sector, where as a simple tenant, with only a deserted ship, we will undertake well-paid missions.
Simulation | FPP | science fiction | Economic | Space | Xbox Game Pass | EA Play
Wing Commander: Privateer

Release Date PC

27June1993
developer: Origin Systems publisher: Origin Systems

game language: English
In addition to randomly generated missions, from time to time we get tasks related to the main plot of the game, during which we first prevent a conspiracy inside the Confederacy, to finally reach the very line of the front line in search of the artifact left by an alien civilization. In addition, you can subscribe to two galactic guilds - a merchant guild and mercenaries, gaining access to the missions of all the factions offered by these factions. The environment reacts vividly to our actions. If we smuggle contraband as a smuggler or take over other people's goods as a pirate, we should expect attacks from police and Confederacy patrols. However, liquidating pirates and helping others guarantees a high reputation. The graphics are based on Wing Commander II. Initially, the voice package for the game was sold separately as a Speech Pack. Fully sounded version of the game, together with Righteous Fire, is included in the Privateer CD ROM.

.

Please let us know if you have any comments or suggestions regarding this description.

Last updated on 10 December 2007
Game mode: single player
User score: 7 / 10 based on 126 votes.
Age restrictions Wing Commander: Privateer: Good for all ages.
Wing Commander: Privateer System requirements
Recommended:
IBM PC XT 486
4MB RAM + wykorzystuje joystick