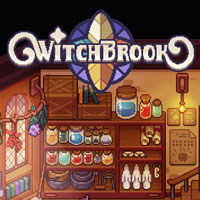 Witchbrook
PC
Spellbound
A game that combines elements typical of the RPG genre and life simulators, such as Stardew Valley or Harvest Moon series. In Spellbound we play the role of a young man who attends a local school of magic.
RPG | fantasy | sandbox | Isometric view | 2D | life Simulator | indie games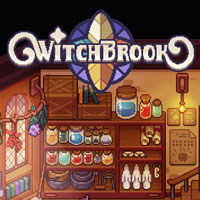 game language: English
game release date for PC:
The official release date of the game for PC has not been announced yet.
WitchBrook (also known as Spellbound) is a two-dimensional RPG inspired by Harry Potter books and films by Hayao Miyazaki's famous studio Ghibli (e.g. Spirited Away, Howl's Moving Castle). The title also features numerous elements characteristic for life simulators, such as Stardew Valley or Harvest Moon. Chucklefish (the publisher of Stardew Valley) is responsible for the development of this production.
Story
The PC version of WitchBrook puts the player in the role of a young student of a magical school. The title does not make the character a great hero and does not focus on a single, epic plot, instead trying to faithfully reproduce the typical ups and downs associated with school life.
Mechanics
WitchBrook features elements typical of older RPGs and life simulators. We observe the open world from above and control a single character. Exploring the two-dimensional environment, we take part in school classes (e.g. brewing potions and learning spells), perform tasks and enter into various relationships (friendships, romances) with a wide range of characters. What is important is that each of the characters we encounter has their own personality and goals - not necessarily corresponding to our expectations or plans.
The game from Chucklefish also offers an extensive combat system, inspired, among others, by older games from the Legend of Zelda series. The player has the ability to cast spells based on several elements. Combining them gives us access to other, previously unknown spells. We use offensive magic mainly in the nearby dangerous forest, thus gaining valuable treasures and developing our skills.
Game modes
WitchBrook offers single player mode only.
Technical aspects
WitchBrook is characterized by two-dimensional, colorful visuals, resembpling classic productions from the 90s.

Expectations: 9.1 / 10 calculated out of 40 players' votes.