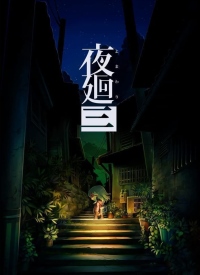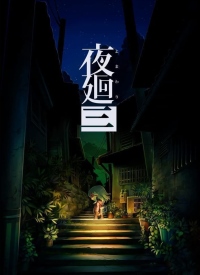 Yomawari 3
The third part of the series of isometric stealth games with survival horror elements. In Yomawari 3 we play the role of a girl who explores the ghost town and its surroundings looking for objects connected with her memories.
Adventure | survival horror | Stealth | Isometric view | horror
Yomawari 3 is a survival horror stealth game. It is the third installment of the series launched in 2015. Game was developed by Nippon Ichi Software studio, which, in addition to previous parts of the series, is known for Disgaea games.
Plot
In Yomawari 3 we play as a girl who wakes up one night in a dark forest. The protagonist moves forward and soon after encounters a mysterious creature. It tells her that a curse has been put on her and the only way to remove it is to remember something important. To do so, she must travel through the streets of the nearby town and its surroundings, trying to find and put together the pieces of her memories. Things are complicated by the fact that there are ghosts roaming around, which are a deadly threat to her.
Game mechanics
In Yomawari 3 we observe the action from an isometric view; side-scrolling action is only presented occasionally. While exploring the town, we have to be constantly on guard, because ghosts may lurk around every corner. Although the protagonist can't face them, she can distract them by throwing stones. In addition, her heart starts beating faster and faster when she is near one of them. This allows us to detect the presence of the phantom in advance and plan our next move in such a way as to quietly sneak away from it. If we run into trouble and find ourselves in danger, we can either escape or... close our eyes. Although we then become invisible to the ghosts, they also become invisible to us. However, by being cautious, we have a chance of escaping our enemy.
Wandering through the city is made more difficult by the fact that it is almost completely covered in darkness. The only things that light up the darkness are weak street lamps and the flashlight at the girl's disposal. The flashlight also allows her to discover objects scattered around the city that are connected with certain memories. By recalling various events from her past, the protagonist gains not only hints on how to remove the curse from herself, but also access to new locations. Among the places we can visit are a deserted school, a store district, a shipwreck, a cemetery, a village and its surrounding rice fields or even a doll's house in a bamboo forest.
Technical aspects
2D graphics of Yomawari 3 is in the cartoon style known from the previous installments of the series. The projects of the ghosts wandering around the city and its surroundings refer to the creatures of Japanese folklore.
Game mode: single player
Age restrictions Yomawari 3: 16+