News
video games
18 November 2019, 21:39
32 GB RAM, RTX 2080 Ti Used to Run Microsoft Flight Simulator on X019
During the X019 event, numeruos materials from Microsoft Flight Simulator were presented. One of Reddit users, participating in the event, revealed the hardware specs of the computer used to run the game, and shared his impressions about the title.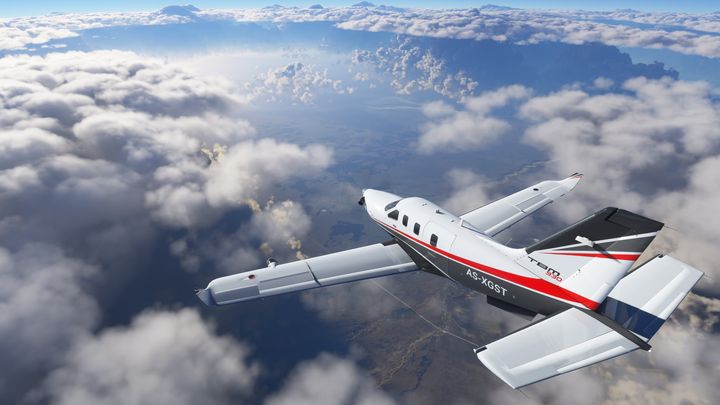 Beauty at the price of hardware requirements?
New materials from Microsoft Flight Simulator were presented during X019. In addition, the participants of the event had the opportunity to play a demo version. Among them was joshuan542, a Reddit user, who not only shared his impressions of the game, but also revealed the specification of the PC used to run the title.
According to the post, Microsoft Flight Simulator was running on a PC with a GeForce RTX 2080 Ti, 32GB RAM and an Intel Core i7 processor (probably 9700K). For the time being, it is difficult to say whether these will be the actual hardware requirements of the title.
On the aforementioned config, the game runs in 4K resolution. We have seen how beautiful Microsoft Flight Simulator looks in such settings before, thanks to the gameplay provided by IGN.
The flight model itself also made a very good impression. Microsoft Flight Simulator provides an option to change the time of day and weather conditions while piloting the aircraft. This translates into the behavior of the machine, which reacts almost immediately to a change in the weather. The cockpit itself is fully functional, which increases the realism of the game.
It is worth noting that Microsoft Flight Simulator will be released in 2020 on PC and Xbox One.