News
guides
08 November 2023, 02:59
Alan Wake 2 Espresso Express Bug - How to Fix It
There is a game breaking bug in Alan Wake 2 related to Espresso Express that doesn't allow you to progress. Here you will learn a potential solution that will allow you to move on.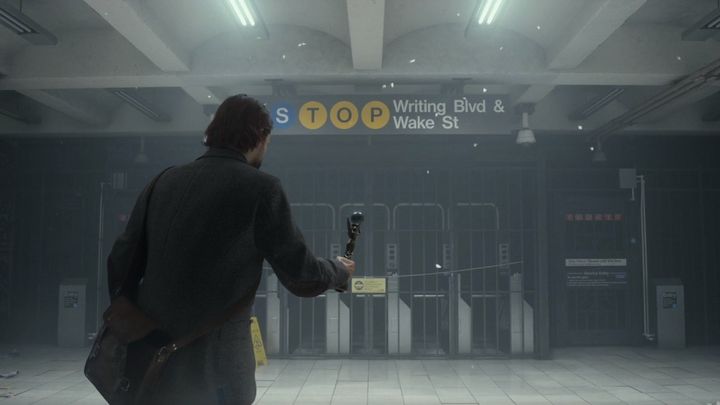 Source: Alan Wake 2, Developer: Remedy Entertainment
i
Alan Wake 2 is a long-awaited sequel to Alan Wake, which was created way back in 2010. The 13 years wait was well worth it, as the second part of the writer's horror adventures, inspired by Stephen King's works, is ubiquitously praised by critics and players alike. The title takes graphics and horror atmosphere to another level, though as every game it has its flaws.
One of them is a serious one and involves Espresso Express, which bugs out and does not let you progress through the story. If you have been affected by this frustrating situation, don't fret as we have a potential solution.
Espresso Express bug in Alan Wake 2 explained
The problem with Espresso Express in Alan Wake 2 happens when you are supposed to start the attraction by repairing it. To do that you will need put a fuse in the ride. Thanks to that, you will be able to turn it on and rotate it in such a way that a missing car spot will align with a place which allows you to drop down.
At least that's the theory. The problem starts when there is a car that is stuck on the ground, and the others are clipping through it. Due to that, no matter how you will align the ride, the way down will always be obstructed by bugged car. This glitch occurs for many players, regardless of the platform they play on.
Fix for Espresso Express bug in Alan Wake 2
Fortunately, there may be a way to fix it. The potential solution was found by users on reddit thread, though we can expect Remedy to release an official patch fixing this issue soon.
To deal with it and progress through the story:
Align the cars in a way that would normally allow you to jump down. Don't worry that there is a bugged car still obstructing the way down.
Manually save and completely close the game.
Start the game and load your manual save. The cars should now be fixed allowing you to drop down.
Many fans confirmed that it worked for all platforms – PC, PS5 and XSX. If it doesn't work the first time, try loading the manual save and repeat the process. Eventually the car blocking your way should disappear.
If you would like to know more about Alan Wake 2, check also:
You can also check out the guide that we have prepared