News
video games
22 August 2023, 21:00
Assassin's Creed Mirage Trailer From Gamescom 2023
Assassin's Creed Mirage was one of the games unveiled at gamescom 2023, and a new gameplay shows what to expect from the Baghdad installment of the series.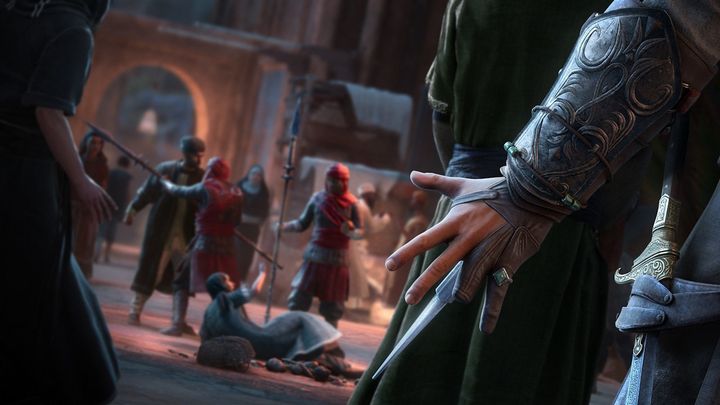 The new Assassin's Creed has gone gold some time ago, but fans of the stealth assassin series will have to wait a little longer for the return of Basim Ibn Ishaq. Fortunately Ubisoft has shown some new footage from Assassin's Creed Mirage during gamescom 2023.
It was one of many titles that graced the opening ceremony of the German industry event in Cologne. The video from Mirage is available below.
Although AC: Mirage is formally a spin-off to the series, the title has attracted the attention of fans from the beginning. This is because the French advertise the game as a return to the roots of the series - the times when having the word "Assassin" in the title was as justified.
Thus, in Mirage the players, as Basim, will have many opportunities to show off their stealthy craftsmanship. Sneaking, silent kills, parkour over the streets of Baghdad (which will be, sort of, the second main character of the game) - all this we will see in the latest assassin game.
At least that's what Ubisoft promises, which seems to be confirmed by the game footage released so far. We will get the final verification after the debut of Assassin's Creed: Mirage on October 5. The title is headed for PC, PlayStation 4, Xbox One, PlayStation 5 and Xbox Series X/S. Recall also that the game will at the same time be available as part of Ubisoft+.