News
video games
06 December 2022, 11:41
Minsc and Boo Return in Baldur's Gate 3; Watch Teaser
Larian Studios confirmed its presence at The Game Awards 2022 on Friday, showcasing new content for Baldur's Gate 3. The teaser features two characters well known to fans of the series - Minsc and his hamster Boo.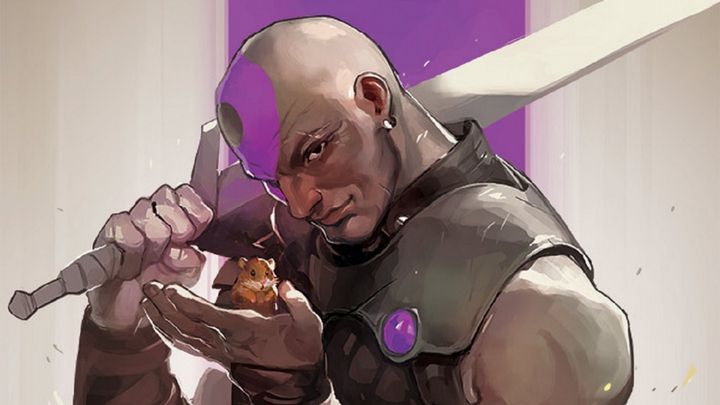 Almost a month ago we informed that Larian Studios intends to make Baldur's Gate III players a Christmas present by releasing Patch 9 by the end of 2022. It looks like we will find out its exact release date on Friday, during The Game Awards 2022 gala. The developer confirmed its presence at the event today, posting the following teaser on Twitter.
Having watched it, fans of the series were as much surprised as pleased. All thanks to the character we see in the video. It is, of course Minsc - the berserker from Rashemen who likes a good fight, and who always travels in the company of a hamster named Boo. The animal - at least according to the owner - is a miniature of a giant space hamster, but so far there is no convincing evidence of this in the lore.
This brief description should explain to you the reason for the fans' satisfaction. And why are they surprised?
Because the plot of Baldur's Gate III was set more than 200 years after the events of the second installment and its expansion, so theoretically Minsc and Boo should be long dead. However, it seems that Larian Studios was inspired by the graphic novel titledLegends of Baldur's Gate: Tyranny of Dragons by Jim Zub (screenplay) and Max Dunbar (drawings). One can learn from it that Minsc and Boo were turned to stone (petrified), and a "sculpture" commemorating them was set up in the Upper City.
In time, however, they came back to life - this scene was depicted in the teaser, so this is also apparently how thing will happen in Baldur's Gate III. After all, already when releasing the game in early access, the developer promised the return of several well-liked characters. It seems the team couldn't have found a better moment. Let's hope that after The Game Awards 2022 we will know more about it. As a reminder the gala will be held at 4:30 pm PT on December 9.