News
guides
21 November 2023, 04:25
Coral Island Crashing on Xbox - Can You Fix It? Answered
Coral Island reached its 1.0 version thus ending Early Access stage. That does not mean that all the problems are gone as xbox players experience frequent crashes. If you want to learn more about them, we have gathered some information that can be interesting for you.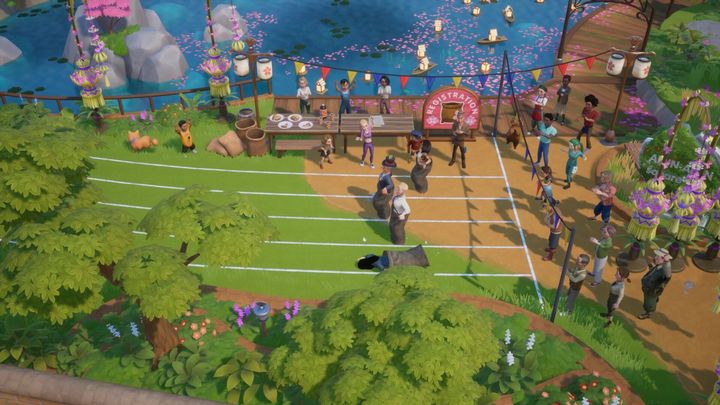 Source: Coral Island, Developer: Stairway Games
i
After release of Stardew Valley, created by a solo developer – Eric Barone, back in 2016, the renaissance for farming sims began. Thanks to ConcernedApe's effort, many people were brought back or drawn into this genre. Recently released from Early Access Coral Island is one of such productions. Stairway Games Studio reimagines this idea and takes it into more aquatic environment. The game is available on all major platforms, though players who chose to enjoy it on Xbox are not in a great spot as the game often crashes. We have dug deeper to check if there is anything that can be done about it.
Frequent crashes in Coral Island explained
Coral Island receives a lot of praise for being a successful iteration of Stardew Valley's ideas, adding its own identity and concepts to the mix. With how charming the game is, there is a problem that plagues Xbox devices.
There are numerous reports from disheartened Xbox players who state that the game constantly crashes for them. There are several situations that the fans report resulting in game crash:
Donating 10th item to the Museum (acknowledged by Stairway Games on X),
Finishing Apple bobbing on the fall Harvest Festival (some players experience crashes while trying to simply join the Harvest Festival),
After doing a trivia challenge during Christmas Festival.
There are also more reports of different behaviours that cause Coral Island to go back to console's dashboard, yet most frequent are the ones mentioned above.
Currently there is neither a fix nor workaround for this issue. You may have seen pieces of advice like clearing the console's cache or reinstalling the game, though it seems like they are only snake oil.
Unfortunately, the only sensible solution right now is to be patient and wait for official game patches that will solve this problem. If you can refrain yourself from the activities that cause the game to crash, you can also enjoy the production and grow your farm in the meantime.
If you would like to know more about Coral Island, check also:
Feel free to check the guide that we have prepared