News
video games
31 March 2023, 15:11
Crusader Kings 3 Visiting Game of Thrones in April
We have learned the release date for Crusader Kings 3: A Game of Thrones, a project that will bring the hit Paradox game to the Game of Thrones universe.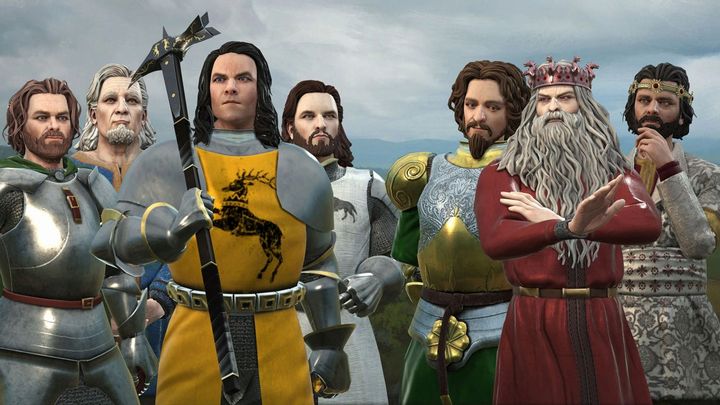 A Game of Thrones (also known as CK2AGOT), a project that takes the action of the game to a fantasy realm known from the Game of Thrones TV show and the A Song of Ice and Fire novel series remains one of the best mods for Crusader Kings II. Now we have finally learned when we will play the sequel to this project, which is being developed for Crusader Kings III.
The mod CK3AGOT (Crusader Kings 3: A Game of Thrones) will debut on April 24, this year.
On that day, the so-called public beta 0.1 will be released. So not everything will be fully polished yet, but the project is expected to offer enough content to bring good fun.
In version 0.1, only the land of Westeros will be available. There are further plans to add other territories, including Essos, which is already being worked on.
The first public version will enable the action to begin with the so-called "War of the Usurper," Robert Baratheon's rebellion against King Aerys II Targaryen. In subsequent versions, there will be the possibility to play in both earlier and later periods.
The developers chose Robert's rebellion for the first version, among other reasons, because it does not include dragons and white walkers. These fantastic elements will appear only in later editions.
Royal Court DLC recommended
Along with revealing the release date, the developers also released a new trailer, which you can watch above.
Crusader Kings 3: A Game of Thrones will require only the base game to play. However, the creators recommend owning the Royal Court DLC, as it will enable the modification to offer many additional options related to court games.
CK3 debuted on PC on September 10, 2020. In turn, versions for Xbox Series S, Xbox Series X and PlayStation 5 were released in 2022. The game is also available on Game Pass (both on PC and XSX/S).