News
video games
10 May 2022, 14:00
author: Przemyslaw Bartula
Cyberpunk 2077 No Longer Sucks - Second Approach After a Year
I played two older games recently – Detroit: Become Human and Cyberpunk 2077. The former reminded me how bad a screenwriter David Cage is, and the latter allowed me to forget about many of its previous shortcomings.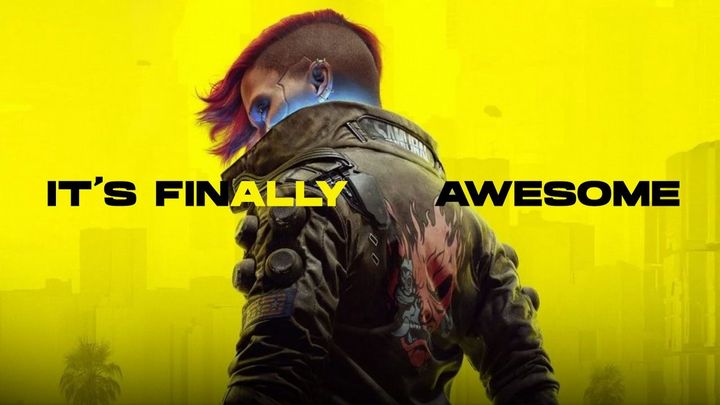 Recently, news broke that the beloved developer has started working the new Witcher. This was not a particularly big surprise, as birds have been chirping about it behind-the-scenes for over two years. The surprise, however, was the decision to abandon the proprietary engine, the REDengine, in favor of Unreal Engine 5. To me, it was admitting defeat after Cyberpunk 2077's terrible technical shortcomings.
I played this title, which used to be heralded as a GTA slayer, at the turn of January and February last year, and although the story seemed engrossing, it was definitely not what you call fun. I think that (to the amusement of manny of my co-workers) I encountered practically every kind of bug that Cyberpunk 2077 had to offer – from stuttering animation that made combat an ordeal, through bugged cars or constantly seeing characters levitating in the T pose, to complete freezes and inability to complete main and side quests. Well, that was quite the lashing. I completed it out of professional duty. Zero emotions.
A year has passed, and I just so happened to have recently completed Detroit: Become Human, which I found a literal insult to my intellect; my grey matter was absolutely massacred. Once again, I gave David Cage's game a chance, and once again I found that the man is a master of gimmickry and an unskilled writer (but we already wrote about that). It's not that his ideas are bad, it's just that all his stories seem to collapse half-way through the games, usually in a series of bizarre and idiotic events. Failure. I will thank this gentleman.
Anyway, after the Become Human affair, I decided to return to Cyberpunk 2077. Why? To see what the game feels like now, obviously – I wanted to see if the black eye of Polish gamedev has perhaps turned into a feather in its cap, which didn't seem all that obvious considering the Unreal Engine 5 news. Second, I was struggling to understand why Cage's IQ killer (I mean it!) enjoys a 92% rating on Steam, while Cyberpunk is still below 80/100. Is it that bad, or is the game still getting punished for past sins? Lastly, I really wanted to another play through, this time with the gal.
I confess: I have not finished the game yet, but I have packed over 23 hours into it and for me, it's a completely different experience than in early 2021. Cyberpunk 2077 now actually works and finally allows you to enjoy both the plot and the megacity of the future. Gee-whiz, it really looks stunning! Night City in max detail and RTX enabled looks damn good, the color palette is insane, the streets are finally crowded, with cars stuck in long traffic jams at rush hours. It's awesome, and when it starts to rain in the game, it's jaw-dropping. This is probably the most beautiful game I have ever played. No kidding. REDengine shows its full power here.
The annoying bugs were removed, including those that made cars move like they were driven by completely drunk drivers. The combat has also been fixed and shooting is now offering more than frustration. Seriously, I didn't expect to say this, but at the moment, Cyberpunk 2077 is a complete experience. Maybe it's not the best RPG in history, as the company's PR would have us believe. Maybe the character development could be sexier. And sure, the police is still kind of a joke, spawning behind our backs. And maybe thee story isn't branching out like an old maple tree, and perhaps the choices we make don't offer that much influence on the events. But this game's elements finally fit together well, and, completely honestly – if that was the Cyberpunk that launched in December 2020, I would undoubtedly rate it 9/10, and summed it up with "They did it again!"
I also understood why the studio is switching to Unreal Engine. In the game, you can see that REDengine has reached its limits – not so much in terms of the audiovisual experience, but rather proper script triggering, collision detection, and similar, subtle elements like these. Despite a year of improvements, the dialogues are literally separated with pauses related to triggering subsequent lines, cars have problems with avoiding obstacles from time to time, and characters seem not to notice walls. It is a bit like the case of Arma III. On the one hand, the game's engine achieves feats that not a single other game can boast; on the other, it comes at a cost of the whole feeling incredibly crude, as if it was released in late 1990s. It's very apparent at every step.
Alright, it's time to finish the detour and go back to Night City, let me just mention the problem my female self has in the world of Cyberpunk. Ready? God damn, CDPR! Your supposed mega city is really short on clothes! I've traveled all across the town looking for something impressive for my V, and the only thing I found were a few mini skirts with a few different patterns, a few corpo outfits, a pair of tops, and that's that. There's a lot of pants, combat armors, and other stuff that makes V look like a guy. I expected more. I don't see why the devs were so oblivious to women's clothes, especially since NPCs on the streets wear a variety of clothes. Why can't the main character wear them? Why the hell can't I wear a rainbow-colored body? Where are the cuissardes? Where the hell is the Matrix leather suit? Let people express themselves, goddammit!