News
guides
23 October 2023, 01:51
Diablo 4 Glacial Fissure - How to Find and Unlock
Wondering how to unlock the fight against The Beast In The Ice in Diablo 4? In our guide, you will learn where the Glacial Fissure is located and how to summon the boss hiding there.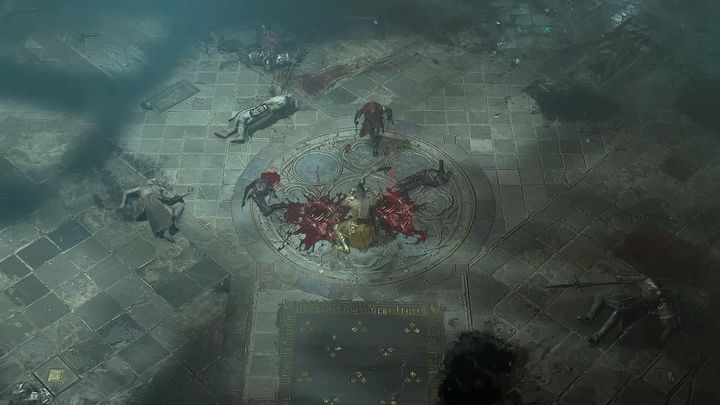 Source: Diablo 4, developer: Blizzard Entertainment
i
Diablo 4 is developing all the time, as evidenced by the new season, which has been titled Season of Blood. It introduces not only interesting quests or new weapons and armor, but also difficult to defeat end-game bosses, and one of them is The Beast In The Ice. Unfortunately, finding the location where it resides as well as how to summon this boss can be problematic. That's why our guide explains where Glacial Fissure is, and how to unlock the boss hiding there.
How to find Glacial Fissure in Diablo 4?
Glacial Fissure is a nightmare dungeon that is located in the middle of Desolate Highlands, east of Eastern Pass. It is home to The Beast In The Ice, who is the one of the new introduced bosses in Diablo 4.
How to unlock The Beast In The Ice in Diablo 4?
The Beast In The Ice is an end-game boss that is located in Glacial Fissure. To summon it, firstly your world must be in 4 tier. Next, to be able to face him, you will need to craft the Glacial Fissure Nightmare Sigil. You have to have those materials to create it:
Distilled Fear x9,
Sigil Powder x250.
To get Distilled Fear, you must clear Nightmare Dungeons at tier 30 or higher. They are only available in the 4 tier world. The drop rate of these components is the same on every difficulty level, so farm them in the dungeon corresponding to your level and equipment.
You can get Sigil Powder by completing Tree of Whispers objectives and then salvaging Nightmare Sigils that you get. You will also get this material for clearing Nightmare Dungeons.
When you collect all of these items, visit Occultist, they are usually located in the centers of larger cities. Select the Craft Sigils tab and click on Glacial Fissure. Once you are in possession of the Glacial Fissure Nightmare Sigil, you will be able to go to this location and fight The Beast In The Ice.
Read also: