News
video games
10 November 2022, 11:21
Uprising in Eve Online; Space Disaster was Just the Beginning
The Uprising DLC launched in EVE Online, and with it, New Eden was engulfed by a faction war.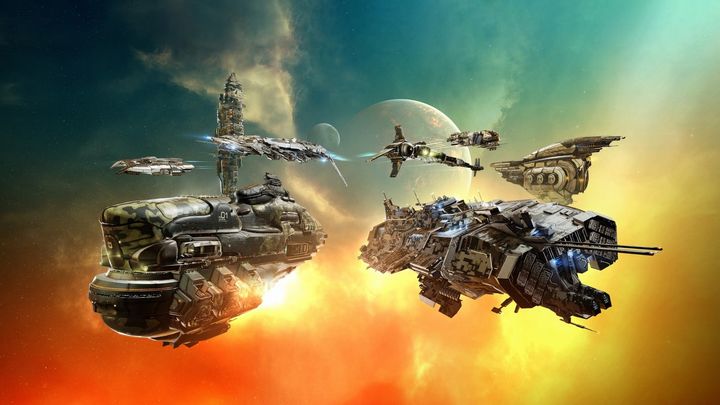 After a major disaster in the Turnur system, EVE Online received the big update called Uprising. The destruction of the entire star system not only led to the deaths of millions - or even billions - of people (mostly NPCs, but player characters were also affected), but also became a stoke of conflict between four powers: Amarr Empire, Caldari State, Gallente Federation and Minmatar Republic.
Faction wars
As you can easily guess from the above paragraph, one of the main attractions of Uprising is the changes in Faction warfare. Players have long been able to side with one of the four parties, but now the front lines are being added. Each system in the conflict zone can operate in three states, which affects available activities, rewards and security.
Rearguard defines planetary systems that are almost untouched by war, and thus are a relatively safe zone.
Frontlines, on the other hand, are locations bordering enemy systems. They are located in the heart of the conflict, where the fighting does not die down, but it is also easier to get valuable loot.
In between these two states are Command Operations, which are adjacent to the Frontline and are of strategic importance.
In addition to direct combat and terrain acquisition, players can provide an advantage to their party by erecting key structures, such as listening stations, operations centers and propaganda buildings to demoralize enemy pilots.
At the same time, CCP Games has increased the number of Loyalty Points earned for supporting sides in all war-affected systems. It also removed the "positive feedback" introduced three years ago.
Fleets and emblems
The conflict also brought with it 16 new ships. Each faction got one destroyer and a dredger each, and older units were rebalanced, not just those belonging to faction fleets.

Uprising has put 16 new units at players' disposal. Source: CCP Games.
In EVE Online there were also new corporations (including Paragon), skills, cosmetic items and missions, and the option to decorate ships with signs of alliances and partnerships. In addition, the developers have improved the game's audiovisual layer once again, which we will notice, among other things, in beautified hangars, as well as in support for AMD FidelityFX Super Resolution 1.0 technology
Uprising and patch 20.10 is also a plethora of fixes, visible both in help for novice players and in improvements to gameplay, user interface, etc. A huge list of all the changes made can be found on the game's official website.
Free premium and more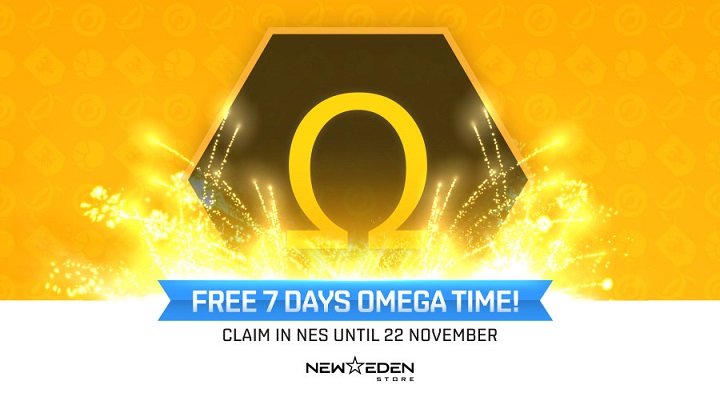 The developers of EVE Online have prepared a handful of gifts to encourage players to check out the new add-on.
CCP Games has also decided to celebrate the release of Uprising with a special event. Until November 17 players can log into the game to claim various rewards. They include, among other things, skins for ships, and Omega account holders will also receive 425,000 skill points.
Speaking of which, until November 22, you can pick up a free subscription to Omega for 7 days. All you have to do is log into the game and visit the New Eden Store.